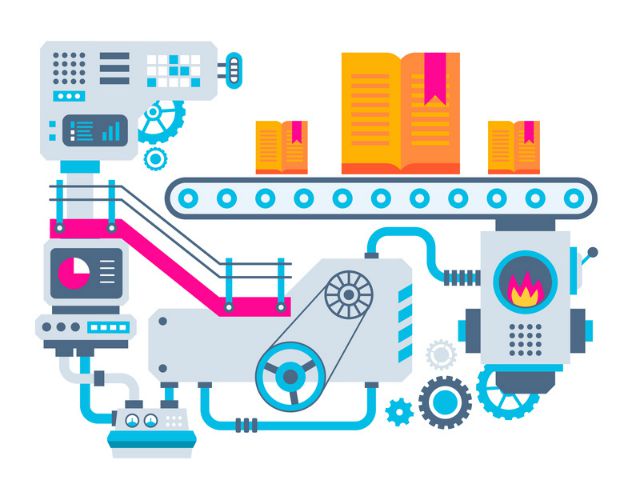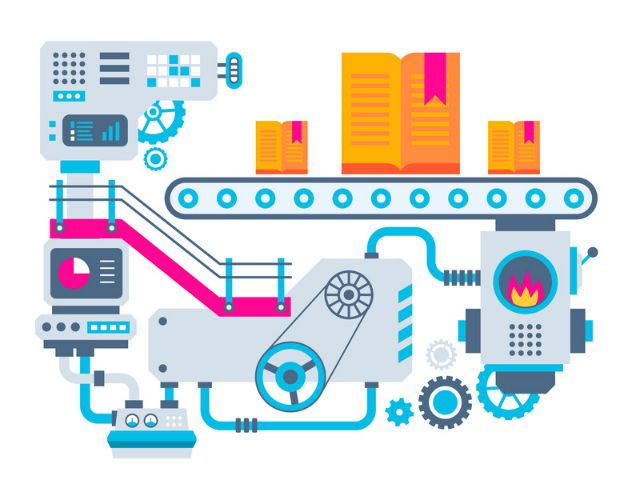 If you are like most writers I know, you struggle to find time to write, especially if you are trying to build author platform. When life doesn't get in the way, you spend precious writing hours on blogging, social media and general promotion—so you can produce a successful book. But your manuscript remains unwritten.
For this reason, many aspiring and published authors consider giving up their blogs. That time spent might be better spent writing a book, right?
Wrong.
Your blog represents the cornerstone of your author-platform-building effort. You need a platform if you want your book to succeed. But you know that. That's why you blog.
Here's what you may not know: Your blog provides an effective way to write your book. In fact, you can write your book on your blog. You already may have written a book on your blog.
As a blogger, you produce lots of valuable content every year that you can use for more than just blog posts. Indeed, with the right focus and planning, your blog can become a book-writing machine.
5 Strategies for Producing Books on Your Blog
The following five strategies transform your blogging time from a promotional activity into a book-writing activity as well.
Strategy #1. Book Your Blog
If you have been blogging for a while, you might have produced enough content for a book. Look in your blog archives. Do you see the foundation of a manuscript?
When they stop to look, many bloggers realize they have produced a book's worth of content—or more. Then they decide to "book" their blogs or to repurpose their posts into a manuscript and then a published book.
If you want to book your blog, follow these five steps:
Plan the outline or table of contents for the best book you could write from scratch.
Find published blog posts that fit your outline.
Copy and paste the posts into a word processing document to create a manuscript.
Fill any content gaps with new material.
Strategy #2. Blog Full-Length Books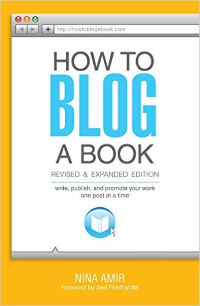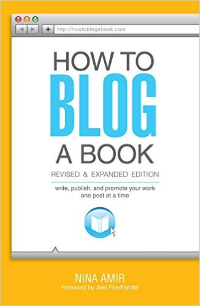 If you already post consistently to your blog, you have time to write a book. Intentionally produce a manuscript on your blog, or blog a book. To do this, write your manuscript in blog-post-sized pieces and publish them regularly on your site.
As you do so, you'll build platform—a loyal fan base of readers eager to purchase the book you are blogging. (Yes, your blog readers will buy the published book.) And you'll have great content to share on your social networks.
Blogging a book is easier for nonfiction writers, but novelists use the strategy successfully, too. In either case, don't publish whole chapters as one post; publish each chapter as many post-sized bits.
Take these steps to blog a book:
Create a table of contents or outline
Break each chapter into post-sized pieces.
Plan to keep 20 percent of your content as "unpublished material."
Write each chapter as numerous 300-to-500-word blog posts.
Produce a manuscript as you blog.
Strategy #3. Blog Short Books
Once you know how to blog a full-length book, you can blog short books, too. Short books are your ticket to branding, expert status, customers and clients, and cash! Today, you can produce 4,000 to 20,000-word e-books on Kindle, so do not think you need to produce a magnum opus to become an author.
To blog a short book, brainstorm a series of ten to 30 posts. Once you've published these on your blog, repurpose them into a book manuscript.
My book, 10 Days and 10 Ways to Return to Your Best Self: A T'shuvah Tool Bridging Religious Traditions, started out as ten blog posts I'd written as a series. Now it's a 72-page print book.
I released an e-book called Authorpreneur: How to Build a Business Around Your Book a few years ago. I originally blogged it as a series over a period of about six weeks.
My short blogged e-book, Blogging Basics for Authors, took me about three months to write on my blog as a sequence of "lessons."
Strategy #4. Book Short Books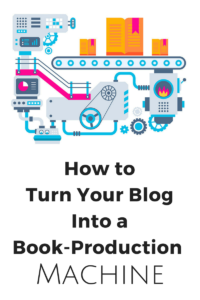 Maybe you already published a series of posts—or many posts related in some way. At the time, you didn't write these with the intention of producing a book, but that shouldn't stop you from creating one now. Short series are the easiest books to blog!
I took a series of 12 posts I'd written called "Demystifying the Nonfiction Book Proposal," added additional published posts on the topic, and wrote an introduction and conclusion. Then I published it as an e-book called The Nonfiction Book Proposal Demystified: An Easy-Schmeasy Guide to Writing a Business Plan for Your Book.
I'm not the only one booking short books. For example, Frank Hecker, published 23 posts on the topic of redistricting in Howard County, Maryland. He then created an e-book called Dividing Howard: A History of County Council Redistricting in Howard County, Maryland.
I also know someone who produced 18 short (4,000-to-20,000-word) Kindle e-books in 18 weeks. Most of those were booked blogs. She plans to combine them into a full-length book
Strategy #5. Blog or Book an Anthology
If you use guest posts on your blog, create an anthology. Either publish a series of guest posts with the intention of producing a book, or book the guest posts you've already published. To do this, look for guest posts you've published on the same or related topics.
My e-book, The Write Nonfiction NOW! Guide to Writing a Book in 30 Days, provides a good example of a booked-blog anthology. It is comprised of repurposed guest posts (published with permission) from my National Nonfiction Writing Month and posts I wrote, too. The other books in that series are also booked-blog anthologies, and I produce one each year.
Blog a Book Fast
It won't take long to write your book if you use your blogging skills to do so. Publish three posts per week, each one about 500 words long, and you write a 10,000+ e-book in seven weeks.
Or publish 100 posts, each one about 500 words long, and you produce a 50,000-word manuscript. Publish posts three times per week, and you finish your manuscript in 34 weeks.
Publish more posts more often to finish your book faster. Or increase the length of your posts to complete in record time.
But keep this in mind: It's better to publish shorter posts more often (especially when trying to build platform). Don't publish 2,000-word posts once every two weeks. Overly long and infrequent blog posting doesn't attract readers and makes the book writing process feel harder.
So stop complaining about not having time to write. Turn your blog into a book-writing machine. You'll build your author platform and finally get your book—or many books—written.
To learn more about blogging book and booking blogs, pick up a copy of How to Blog a Book Revised and Expanded Edition.