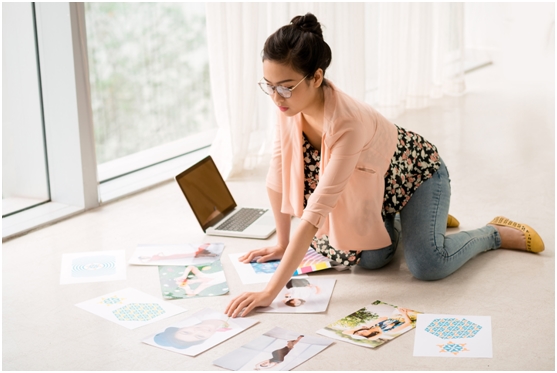 Your online image as a writer doesn't just rely on the written work you share. It revolves around everything you do online, including the comments you leave on blogs and review and the security you measures you take to ensure your site visitors and email subscribers feel safe. In this guest post, blogger Caroline Black discusses the areas upon which to focus when you consider your online image and brand.
With the advent of the Internet, the life of nonfiction writers has changed dramatically. More than ever before, fans want to know about the person behind the pages. That means your online presence and image has become a crucial factor in the success of your writing.
This personal interest goes hand in hand with the online marketing revolution. Through a plethora of platforms, fans can discover and buy your work online.  They also can get to know you. Although this has numerous benefits, online involvement also means writers are expected to be active, accessible and trustworthy on all of their internet accounts. They are expected to have a recognizable presence wherever they show up on the Internet, which means writers needs online images or brands that represents them accurately.
Representing Your Brand
In the modern world, representing your brand doesn't just mean running book tours, going to press events and liaising with industry professionals. The best way to find success amongst readers is to have a constant, active online presence. This covers several elements; blogs, websites, social media accounts, online review sites, and distribution stores are all now essential outlets to market yourself and your work.
The type of content shared also has become incredibly important to ensure a successful online presence. It's no longer enough to post once or twice around the dates of your big book release. Instead, followers expect a constant stream of pictures, videos and comments around subjects related to your specific niche; they want the opportunity to interact with you and match a person to the written work they love so much.
Optimizing Your Online Distribution
Obviously, a good online presence is directly correlated to better sales. This means it's important to craft the way you post online carefully and avoid making mistakes that could cause a negative response. One key area where this is most poignant is on review websites.
There are tons of great platforms—think Goodreads or Amazon—that allow you to host your work to receive reviews. Often readers browse these pages when deciding whether or not to make a purchase. Because of this, understandably, getting a bad review can be frustrating. You may be tempted to delete the comment or even respond, explaining why they're wrong about your work.
However, it's important to stay calm in this situation. Just as if you lost your cool at a physical book signing, comments like this harm your reputation and make you look unprofessional. One bad review is nothing in comparison to getting called out for inappropriate online conduct.
Working with Social Media
Appropriate conduct also applies stringently to social media. These platforms have provided countless opportunities for authors to promote their work. Many stars, from all mediums, have shot to fame via Twitter or Facebook. LinkedIn has become an essential requirement for anyone taking their career seriously as well. However, failing to consider your online image when commenting, sharing and tweeting could result in a nasty backlash.
Social media has become a place where many people vent their frustrations, and, while this is common practice on a personal account, making claims out of anger could land you in trouble in the professional world.
When using these online platforms, it is important to have a good marketing strategy in place: Know your audience and the type of writer you want to be. Sometimes this doesn't mean staying professional, but if you want to thrive off controversy, then it's important to ensure it's a tactical and well-thought-out decision. These ten points give you a great basic overview of the types of posts to avoid.
How a Simple Infection Could Ruin Your Career
It's not just your own posts that could get you into trouble on social media or any of your other online platforms. With the worldwide focus on Internet security increasing along with the rise in cybercrime, failing to take the necessary steps to protect you and your followers could result in a dramatic knock to your reputation.
Internet users are more cautious than ever about visiting sites with an obvious infection or following accounts that may have been hacked. For someone who regularly uses the Internet, it's easy to pick up harmless malware like simple malvertising or spam injections, where unsavory advertisements attach themselves to your page. While these types of hacks don't do any real damage, they cause fans to avoid your online domain for fear of their own internet security.
Similarly, if your mailing list or social media followers receive suspicious emails with infected links from your account, it's likely they'll unsubscribe immediately. For writers who are just starting out, suffering a long-term attack of this nature can be impossible to recover; it might even cost you your career.
Securing Yourself from Disaster
Luckily, there are plenty of steps you can take to help ensure you are presenting a secure, trustworthy and genuine online presence. As well as vetting the content you post, it's wise to have a comprehensive security setup on any device you regularly use.
Basic personal security features, such as anti-virus and firewall software, are a good place to start; it's also important to keep all programs updated, as new editions often have patches for old security holes. Another vital element is ensuring all of your passwords are unique and complex. While this may seem time-consuming and inconvenient, failing to do so means that if a hacker gets into one of your accounts, they can easily gain access to them all.
Another common danger zone is using public WiFi. These networks are notoriously insecure, as they leave your details flying around unprotected. This means every time you log in, others using the connection point can see your username and password. I understand it's not worth passing up the convenience of being able to write at your local coffee shop or check email on the train, so the best way to overcome the risk is by using a virtual private network. There are many different types of software available. Check out the VPN review site Secure Thoughts for more information.
Just like anyone whose work requires them to be in the public eye, your online presence is so much more than just devising a marketing campaign. It's about properly considering the face you present to fans and adjust it accordingly when necessary.
Do you have something to add to the subject of a writer's online image? We'd love to hear your opinion. Be sure to leave a comment below.
About the Author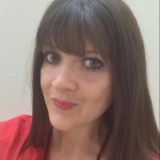 Caroline Black is currently working as a blogger for Culture Coverage and has been a content writer for over ten years. She's a veteran in the industry and loves to share the knowledge she's picked up with new, up-and-coming writers.
Image courtesy of Shutterstock