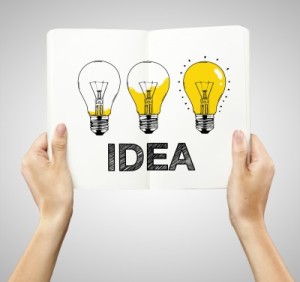 A nonfiction book begins with an idea. This can be defined as an opinion, conviction, view, belief or principle. For nonfiction, that idea might be quite broad. It could be based on a principle that has meaning to you about a broad subject. You might find it interesting. You might even think your idea has a purpose, achieves some goal. However, to serve a reader your idea must have a particular topic, or angle, as its primary organizing principle. It must take an idea and give it a slant so it becomes unique and interesting to the most people or to a particular set of people.
Let's say you want to write about training dogs. Dog owners are a huge market. Dog training constitutes a general subject area. You must now find a unique and marketable angle on that subject. You need to find one aspect of dog training about which to write. What will it be? Maybe you want to write about how to train dogs without using treats. (Of course, I have no idea if other books on this topic exist; if you have a unique take on the topic, however, it doesn't matter.)
The broad idea for this book was "Writers must evaluate their ideas and manuscripts for marketability before publication to become authors." The more specific topic or angle on that idea is "Aspiring authors can train themselves to become successful published authors if they use the nonfiction book proposal as an evaluation tool for themselves and their ideas prior to publication."
Your book might also have a theme, or unifying or dominant idea, as well. For our example, the theme statement for your dog-training book might be: "Human encouragement and love quickly and easily accomplishes canine training goals." For this manual, it might be, "Using the parts of a nonfiction proposal to evaluate yourself and your book creates successful books and authors."
Novels begin with a different type of idea—the idea for a story or the idea for a character.  You fiction idea will be angled based upon genre to a great extent. Other details of your story will affect the angle as well.
Novels and memoirs tend to stress themes. Novelists can find the benefit to their readers in themes. It can be difficult to find benefit when you focus on the fact that you've simply created a great romance story, but if in that story a woman learns to forgive or reclaims her self-confidence, that's a theme that offers benefit to other women. The broad idea for your romance novel might be:  "A woman goes to New York and has an affair with a man." The angle of your novel might be: "A failed actress travels to New York after agreeing to a separation from her husband, has a fling with a young actor, and realizes the bright lights of Broadway now have less allure than her marriage." The theme of this novel might be: "Old dreams sometimes cloud current realities."
If you have difficulty with this section, assume you don't have a handle on your book's idea, angle or theme. This probably means you don't know what your book is about or if it is a viable project, which will make it difficult to write a pitch for your book.
Angles make your book unique. Themes give them value.  To become an author, you must train yourself to talk about your book in these terms.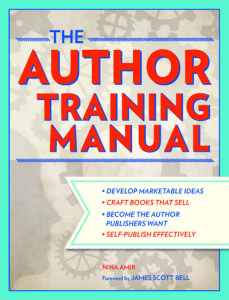 Note: You can read additional blogged draft excerpts from my new book,
The Author Training Manual
(Writer's Digest Books, March 2014) here. Only select pieces from the manuscript, a "working draft," were posted—not the complete manuscript. Read the next post in the The Author Training Manual blogged-book series by clicking here. Purchase the book on Amazon.com, barnesandnoble.com or at Writersdigestshop.com.
Lea

rn how to create a successful book—one that sells to publishers and to readers—by developing an AUTHOR ATTITUDE and writing a BUSINESS PLAN for a MARKETABLE BOOK. Register for the AUTHOR TRAINING 101 Home-Study Course, and go from aspiring to successful published author! This course is based on The Author Training Manual. If you like what you've read here, you'll love the course.
Image credit: peshkova / 123RF Stock Photo