By Helen Sedwick (@HelenSedwick)
Today lawyer Helen Sedwick cautions writers about using self-publishing service companies, also known as subsidy publishers.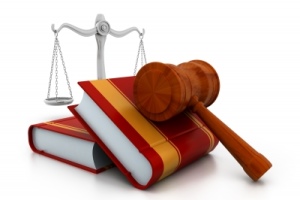 Writing a book is a romantic adventure complete with hope, excitement, anxiety, and frustration. Perhaps that's why writers are so vulnerable to cads promising literary fame and fortune.
Specifically, I am talking about self-publishing service companies such as Author Solutions and its growing list of imprints, including AuthorHouse, Balboa Press, CrossBooks, iUniverse, Palibrio, Trafford, WestBow Press, and Xlibris.
My email box is flooded with their promises to get my work onto bookstore shelves and in front of Hollywood producers. Their "industry veterans" are a foot-in-the-door to traditional publishing, and their "Star" ratings will launch my career. Just let them do all the hard work, and I'll have a finished book in my hands in weeks and success ever after.
Who isn't tempted by these promises? We all dream of bestselling success, and perhaps for $999, or $2,999 or even $9,999, we will be admitted into that exclusive club.
Wait! I've never met a Prince or Princess Charming who can deliver a happily-ever-after. Same is true with self-publishing. Let's take a closer look at these promises.
"We will distribute your print book to the largest bookstores."
Sorry, this does not mean your book will appear on bookstore shelves. All it means is bookstores may order copies from distributor's catalogues. That's it.
Realistically, retailers are unlikely to carry your book. You'll be competing with big publishers with powerful sales teams who pay money to have their books featured in window and table displays.
You can get the same "distribution" at no or low cost from print-on-demand providers such as CreateSpace or IngramSpark. You can even pitch your book to Barnes & Noble yourself. You do not need to pay a self-publishing service company for this "service."
"We are your foot-in-the-door to traditional publishing."
Since it was acquired last year, Author Solution has been calling itself a Penguin/Random House Company implying an inside-track to traditional acquisitions editors.
Great promise but virtually no results. The Authors Solutions' site boasts of a "complete" list of authors who have made the leap – all 30 titles. Author Solutions claims to have helped authors publish 225,000 books, so that's a 0.013% success rate. A writer has better odds querying agents and publishers directly.
The Balboa Press website features videos of authors whose books were picked up by their parent company Hay House, a traditional publisher of self-help books. If you watch the videos, you'll learn that Hay House approached these authors AFTER their self-published books sold well. These authors created their own opportunities, and only then did Hay House knock on their doors. Balboa Press did not provide any short-cut.
Independently published books are occasionally picked up by traditional publishers if the books sell well. The credit for such success should go to the author's writing skills, marketing efforts, and luck, not the "industry contacts" of a self-publishing company.
In fact, signing with some of these companies will make it more difficult to land a deal with a traditional press. Read the fine print. Xlibris, Author House, Trafford and others retain a non-exclusive right to sell an author's books for 12 months AFTER the author terminates the contract. A traditional publisher will be reluctant to publish a book while it is being sold by someone else.
"Our services are provided by industry professionals."
As of 2012, Author Solutions had 1,565 full-time employees and 1,215 of them were in the Philippines, including much of its editorial staff. While some of this staff may have publishing experience, I doubt they spent much time in New York.
If you want to read some complaints about the poor (or absent) editorial and marketing services of Author Solutions, look at the Class Action Complaint filed against them in New York. One writer claims typos were inserted into her manuscript, and she was charged to have them corrected. Repeatedly.
"Our evaluation process discovers diamonds-in-the-rough."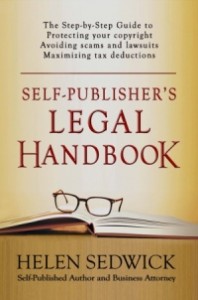 This is how it works. You pay the company to evaluate your book. The "evaluation" lists additional services you should purchase from them to improve your book at exorbitant prices.
IUniverse offers a "Rising Star" system. The New York Class Action describes their practice of awarding a writer a Rising Star, but then threatening to take it away unless the writer purchases thousands of dollars in editorial and marketing services.
"Don't take our word for it; check the internet."
Here's a quote from ChooseYourPublisher.com:
Choose Your Publisher was conceived to make sure that writers and aspiring and newbie authors like you do not fall prey to the Fagins and Artful Dodgers that have spawned in the wake of self-publishing's success…Rest assured, we direct you to top-quality indie publishing companies in the market and provide you with key facts you'll need to choose the company that will match up to you and your book's needs best.
Read the fine print at the bottom on the webpage. Chooseyourpublisher.com is owned by Author Solutions, as is e-bookspublishing.com and poetry-publishers.com. If you fill out their forms, which companies do you think they will recommend?
Sad, but true
If you are over 65, you are the prime target for these empty promises. As we get older, we tend not to ask questions for fear of appearing out-of-touch, out-of-date, or cranky. Aggressive salespeople take advantage of this. They prey on the older writer's wish to be someone special and to be remembered.
Don't be afraid of being skeptical, critical, or hard-to-please. Don't let them trick, intimidate or guilt you into buying a service you do not need or into paying more than you budgeted. You have the right to question and doubt. You have the right to research and choose. You have the right to say no.
Want to know more?
Writer, blogger and journalist David Gaughran is writing powerful pieces about Author Solutions. For more information on how to choose your self-publishing team and avoid overpriced scams and myths, please check out my blog at http://helensedwick.com and my book, Self-Publisher's Legal Handbook.
About the Author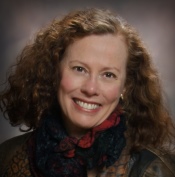 Writer and lawyer Helen Sedwick has thirty years of experience representing businesses and entrepreneurs as diverse as wineries, graphic designers, green toy makers, software engineers, investors, restaurateurs, and writers. Her newest release Self-Publisher's Legal Handbook: The Step-by-Step Guide to the Legal Issues of Self-Publishing is assisting indie author in navigating the legal minefield of self-publishing and blogging. Her historical novel Coyote Winds earned five-star reviews from ForeWord Reviews and Compulsion Reads and is an IndieBRAG Medallion Honoree. For more information, email her at Helen@helensedwick.com or visit http://helensedwick.com/.
Disclaimer: Helen Sedwick is an attorney licensed to practice in California only. This information is general in nature and should not be used as a substitute for the advice of an attorney authorized to practice in your jurisdiction.
How to Craft a Proposal for a Book that Sells
A 6-week course on how to write a
business plan for a successful book

Learn how to write a book proposal that convinces agents and acquisitions editors your book is a viable product and that you make a good business partner so they are eager to work with you and to help bring your book to market. Also, discover how to use the "proposal process" as a creative one that helps you produce a book that will sell to a publisher and to readers upon release. Find out how developing a proposal can help you craft a successful career as an author as well as a success book no matter what type of book you write or how you decide to publish.
Receive more information and register by clicking on the button below.
Space is limited.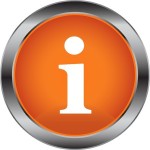 Photo courtesy of hywards | freedigitalphotos.net