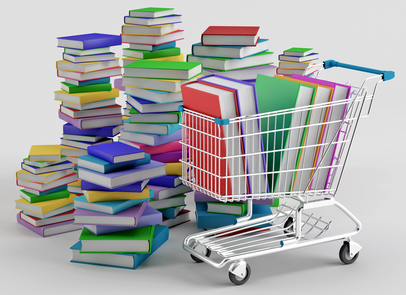 Most writers I know compose a proposal for a nonfiction book for one reason and one reason only: to sell that project to a publisher. They want to become traditionally published authors. That's not the real reason you should want to put together a nonfiction book proposal. Write a proposal because you want to prove, first, to yourself and, second, to publishing professionals that your nonfiction book idea is one that will sell to readers. That's the real reason to write a book proposal.
The majority of aspiring and published nonfiction authors slap together the information necessary for a book proposal out of what they feel is necessity. Agents and acquisitions editors require this document of all nonfiction writers who want to land a traditional publishing deal. That's why these writers accumulate the necessary information for each section of the document and then polish up the prose before submitting it. At this point, they feel they have completed their task. They've done what is required.
This approach misses the point. And it's no wonder that the proposals produced in this manner often fail to result in offers of publishing contracts as well.
How to Write an Effective Book Proposal
As you put together your book proposal, approach each section as if you might have to stand up and defend its premise. In other words, evaluate the material you place within the proposal's pages to determine if it soundly argues for the value and necessity of your book in the ever-more-crowded marketplace.
Use the process to consider if each part of the proposal would convince a reader—an agent or acquisitions editor (the person who acquires a book for a publishing house)—that your idea is a marketable one. The reason for this is simple: A book proposal must prove to a publisher your idea is viable—that it is worth investing in. Your proposal must demonstrate that upon release your book will sell.
To accomplish this task, ask yourself the following three questions as you complete each section of your book proposal.
Did I make a convincing argument for the necessity of this book in its target market and category?
Did I make a convincing argument for the ability of this book to sell to readers in its target market?
Did I make a convincing argument for my own ability to help this book succeed?
As you complete your proposal, also ask:
Have I made it clear why this book idea:
has benefit in its market?
is unique in its category?
is necessary in its category and for its ideal readers?
has a large, engaged or profitable niche market?
is timely?
will stand out from the competition?
And don't forget to argue for why you are the best person to write the book and for how you have prepared yourself to promote the book. If you can't prove that you can do the latter, the deal may fall apart even if your nonfiction book idea is viable.
The End Results
When you approach your proposal in this way, you will accomplish two things.
You will craft the best possible book idea. Each section will provide you with a chance to consider how to improve the project so it becomes more viable.
You'll produce a proposal that contains the information publishing professionals need to clearly see that your project is one in which they want to invest time and money.
Ultimately, that means you will succeed. You'll end up with that coveted traditional publishing contract and your book will attract a higher-than-average amount of readers (sales) upon release.
To learn more about crafting proposals for books that sell, click here.
How to Craft a Proposal for a Book that Sells
A 6-week course on how to write a
business plan for a successful book

Learn how to write a book proposal that convinces agents and acquisitions editors your book is a viable product and that you make a good business partner so they are eager to work with you and to help bring your book to market. Also, discover how to use the "proposal process" as a creative one that helps you produce a book that will sell to a publisher and to readers upon release. Find out how developing a proposal can help you craft a successful career as an author as well as a success book no matter what type of book you write or how you decide to publish.
Receive more information and register by clicking on the button below.
Space is limited.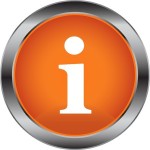 Image courtesy of Saracin | Stockfresh.com