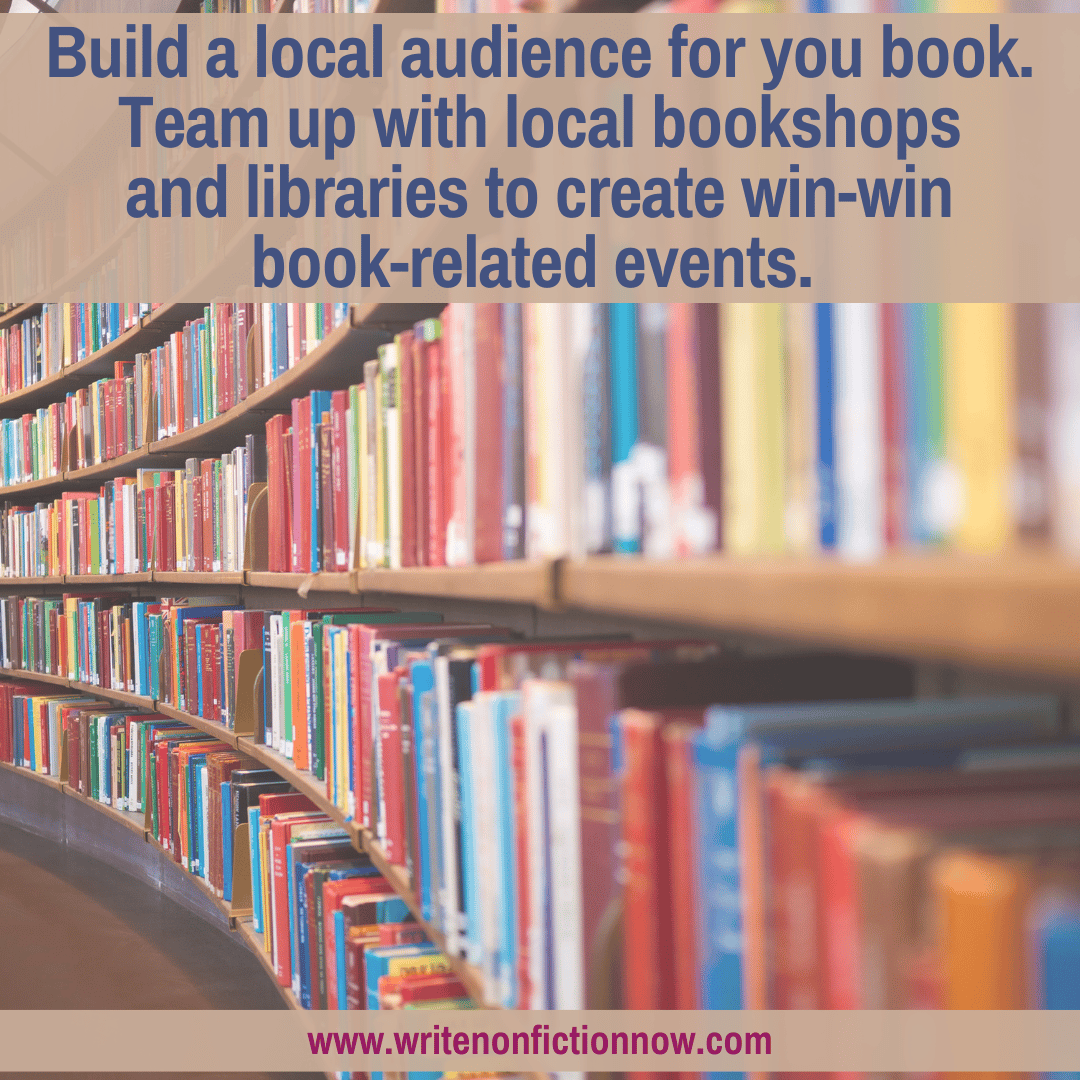 Everyone talks about building a platform online and how that impacts book sales. However, you can also build a strong local audience by teaming up with bookstores and libraries in your community. Today
Jay Artale
(
@BirdsOAFpress
) provides all the information you need to create avid readers and book buyers with face-to-face meetings.
As a writer and author, you spend so much of your time focused on building an audience online, which helps you sell books. Therefore, it's easy to overlook the opportunities right on your doorsteps. In fact, you may have a better chance of building a beneficial and lucrative relationship with your audience if you do it face to face rather than virtually.
But where do you start?
Begin by supporting the places in your local community where books are available. And make it easy for the owners, book buyers, and librarians to order your book. Local bookshops or libraries are obvious community options. Still, there are five foundational elements to address before introducing yourself to bookshop owners or librarians.
1. Broaden Your Book's Distribution
If Amazon is your only distribution channel, chances are the local bookstore or library won't stock your physical book. Typically, retailers and libraries order books through a traditional book distributor. So ensure your book is available for the bookstore or library to orders before you reach out to them.
Here are three different options for broadening your distribution network:
Choose Expanded Distribution in the Amazon KDP book setup process. This triggers your book details to be sent through to Amazon KDP's distribution partners from which bookstores and libraries can order. In the U.S., this is more than likely going to be Ingram, which is the largest distributor and wholesaler in North America.
Make sure Expanded Distribution isn't selected in your KDP setup screen and set up expanded distribution with a prominent book distributor within your territory. In the U.S., Ingram-Spark helps indie authors make their physical books available to order through the Ingram catalog.
Distribute your books through an aggregator, like Draft2Digital. They can make your book available at Amazon and Ingram. You also can opt into Bibliotheca, which supplies libraries around the world.
2. Order Author Copies of Your Book
Additionally, you can order author copies of your book through your Amazon KDP account. This means you get to purchase them at the publication cost (plus shipping fees).
It's much easier to begin a conversation with a book buyer or librarian about your book when you have a copy to show. Then, when you hand them your book, they can see that it's professionally designed and published and worth investing time in.
3. Create a One-Sheet for Your Book
A book's one-sheet is its calling card. It provides people with all the information they need related to your book, so it becomes easy to make a purchasing decision. Here is some key information you should include on the one-sheet:
Your contact information and links to your website/blog.
A color version of your book's cover image.
Your book's title, genre, and word/page count.
A book description. (You should be able to use the back cover copy from your book for this. Make sure it grabs readers' attention and makes them want to know more about your book.
Your book's hook: a concise statement (two or three sentences) that zeros in on your book's key selling points.
A brief author bio and photo. (Your bio should include any information related to what makes you a subject matter expert.)
Any endorsements or quotes from book reviews.
The barcode information and details on where your book can be ordered.
If design isn't your strong point and you need a book cover, there are plenty of people on Etsy offering book templates for sale or go to Book Design Templates for easy to use Microsoft Word templates created by a well-known book designer, Joel Friedlander. These make creating an author one-sheet a simple exercise of just dropping the required information into the template.
Armed with your book and your one-sheet, you're ready to reach out to find promotional opportunities within your local community.
4. Selling to Local Book Stores
I'm lucky enough to have a local bookstore and coffee shop in my neighborhood. They've integrated themselves into the community by hosting weekly events, including author readings, Meet the Author Q&A sessions, and author workshops. In addition, they actively encourage local authors to schedule events.
If your local bookshop doesn't already host an active calendar of events, reach out to them. Ask if they'd be willing to host a book reading or book signing event.
When you approach your local bookshop, go ready to share the benefits of hosting an author event. That doesn't mean the benefit to you or selling more of your books. Let them know your event will attract customers to their shop. Even if they don't buy your book, they may purchase other books or merchandise once they're inside the shop. Also, let the store owners know about your plans to promote the event. Then, they will see this promotion activity as a partnership and not a pushy author trying to sell their books.
You may feel a little reluctant to host an event specifically to promote your book. But you can still talk about your book without giving people the hard sell. In fact, it's better to spotlight topics or themes from your book or focus on challenges your book addresses.
By narrowing down your focus to specific content and sharing your insights on the topic, you draw people into your book's subject without feeling like you're selling. Frame these insights as benefits to your audience, and you could turn them into customers.
Clarify your approach with the bookstore owners, so they can pull other books on the topics you're discussing. Then they can create a cross-merchandise display.
Hosting a bookstore event shouldn't be a one-shot, short-term promotion opportunity. Instead, view it as a chance to integrate yourself into the community and start building an avid local following.
You never know what opportunities an event like this could lead to.
5. Providing Books to Your Local Library
The Programming Librarian is a website of the American Library Association (ALA) that provides resources and advice libraries need to create programming within their communities.
ALA has extensive resources for hosting author events. You can familiarize yourself with the benefits to the library and the events typically held by visiting this website. Then connect with your local library to see how you can collaborate with them.
There are plenty of opportunities that help bookstores and libraries reach their financial and community goals for you to help promote. As comforting as it is to stay at your desk to write, it can be far more rewarding to venture outside your front door and support local businesses and libraries. Plus, you'll get to meet your potential readers personally.
Have you connected with local businesses to promote your book? Let us know about your experience and share any tips you found helpful in a comment below. And please share this post with another writer or author.
About the Author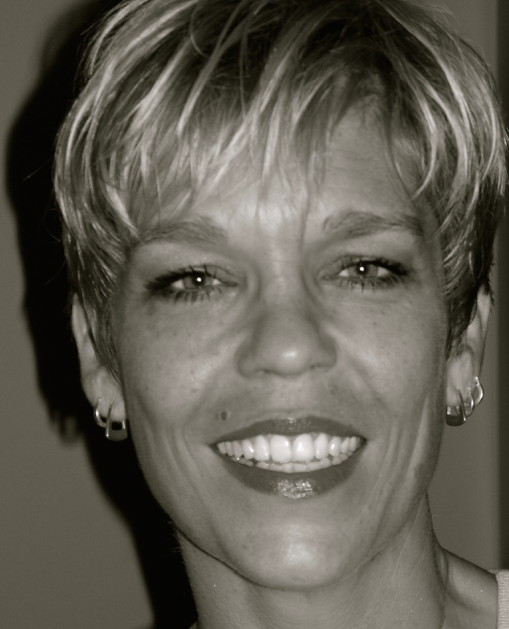 Jay Artale abandoned her corporate career to become a digital nomad and full-time writer. She's an avid blogger and a nonfiction author helping travel writers and travel bloggers achieve their self-publishing goals. Join her at Birds of a Feather Press where she shares tips, advice, and inspiration to writers with an independent spirit.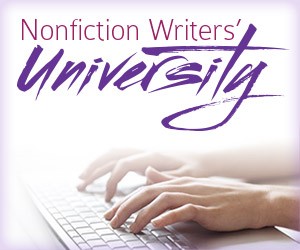 Would you like to write and publish nonfiction work, like articles, blog posts, books, or reports…and become a successful author? Join the Nonfiction Writers' University. Get the basic education you need and the group Author Coaching to help you succeed as a nonfiction writer.Enjoy a
30-day trial membership for only $1
. If you've felt the desire to get coached and be supported as you pursue authorship, this program is for you. Participate in monthly group Author Coaching sessions and gain access to an extensive archive of writing and publishing resources.
Photo courtesy of msgrafixx.