WNFIN Challenge/NaNonFiWriMo
Day #27
Guest post by Jeff Brown (@THEJeffBrown)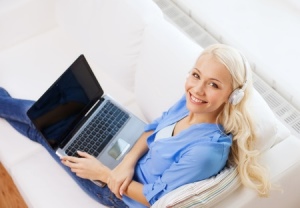 Chances are, you've heard more than once recently that podcasting is ripe for rapid growth.
Truth be told, people in the medium have been saying this since nearly the beginning (about 10 years). Why then should you believe now is any different? Fair question. I'm glad you asked.
A Little History
Starting in 2007, podcast listening began to climb steadily, due in large part to the introduction of the smartphone. Smartphones brought with them streaming and, eventually, wireless syncing – neither of which had been possible with mp3 players like the iPod.
Prior to smartphones, you had to download content to your computer from the internet, connect your computer to your listening device (taking up precious space on the device in the process) and wait for the two to do their thing. Today, that's no longer the case.
Smartphones have helped to break down many of the barriers to entry for most would-be podcast listeners. Listening to a podcast via your smartphone is as easy as launching the appropriate app.
The Future
In 2014 and beyond, a similar leap forward is beginning to take place, this time in a slightly larger "mobile" device.
Your car.
The car is already the runaway leader in podcast listening. Just like with radio, this is where most podcast listening happens – during the commute.
Until recently though, connecting your smartphone to your car's sound system required a cumbersome choice between a cassette adapter, an FM transmitter, or an auxiliary connection.
In recent months, automobile manufactures have begun to strike deals with popular podcast app makers like Stitcher, promising prominent placement of the app's icon on new car dashboards.
Apple and Google have taken this a step further. Apple has begun to partner with automobile makers to include its new CarPlay as part of the dashboard experience, allowing the driver to propagate their favorite smartphone apps to their dashboard the moment they sit down. Not to be outdone, Google has similar plans for Android users with Android Auto.
Now is the Time to Strike
These leaps, I believe, will help to put podcast listening at the fingertips of millions of people who previously wouldn't have given podcasts a second thought. Just like the DVR has done for television watching at home, apps like Stitcher and Apple's native Podcast App – in the dash – will bring time-shifted listening to drivers everywhere.
It's primarily for this reason you as a content creator should seriously consider offering that content in audio form. Audio content is the most intimate form your content can take. It's also the only way your audience can consume your content and not have to stop whatever they're doing in order to enjoy it.
Think about it. If I want to read your blog post or watch your video, I've got to shut everything else out. Your readers' lives aren't going to get less busy any time soon. Why not offer your content in a format that allows them to consume it easily while driving, working out at the gym or on the treadmill, or while doing chores around the house?
Case Study
I know of one blogger who recently decided to repurpose his existing blog content into an "audio blog." In other words, he began releasing podcast episodes that were nothing more than him reading some of his past blog posts.
Within two months of launching this new show, he reported seeing seven times the number of downloads of his new podcast than he ever did in visits to his blog.
Personally, launching a podcast of my own is the smartest thing I've ever done. It has served as a launching pad to so many wonderful opportunities this past year alone.
For example, I was invited to speak at the first ever podcasters' conference in Dallas this past August. My podcast was the calling card that allowed me to team up with popular authors like Jeff Goins and successful podcasters like John Lee Dumas for lucrative joint venture webinars. It's also enabled me to launch a coaching business, and much more.
Simply put, a well done podcast gives you the opportunity for more exposure in the shortest period of time than any other medium I know.
Resources to Get You Started
There are a number of free resources available to help you get started. My personal favorite is Pat Flynn's six video podcasting tutorial series. This series has helped thousands of people get their podcasts off the ground.
If you decide to take the plunge and feel you need more specialized, one-on-one training, I'm happy to help. Consider signing up for my Podcaster Academy course. In fact, for a short time, the discount code "nina" is good for $200 off.
About the Author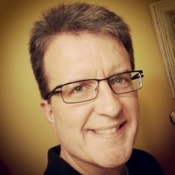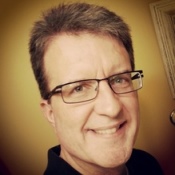 Jeff Brown is a 26-year radio veteran, former co-host of an award-winning and nationally syndicated morning radio show, award winning production director, former national radio station operations director, talent coach, copywriter, and host of the wildly successful Read to Lead Podcast.  He is an expert at attracting more ears to your content and enjoys coaching and consulting new and up-and-coming podcasters. Jeff is the founder and Dean at Podcaster Academy and the co-founder, along with John Dennis, of PodServ.
Copyright: dolgachov / 123RF Stock Photo