WNFIN Challenge/NaNonFiWriMo
Day #26
Guest post by Dr. Ellen Britt (@EllenBritt)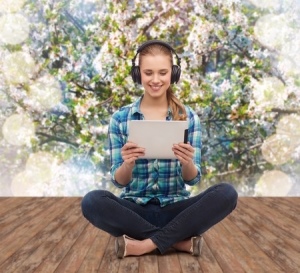 When it comes to promoting your non-fiction book, you've probably considered all the angles…from setting up an attractive website to filling out endless social media profiles to writing and distributing a compelling press release to everything in between.
But you may be overlooking a "new" media platform that can inject some high-octane rocket fuel into your efforts.
That new media platform is podcasting.
And yes, while it's true podcasting has been around since about 2004, there are three factors contributing to an explosion in growth :
the rise of the smartphone
the demand for specialized content and
the relative ease of podcast production.
With the rise of the smartphone, your listeners can literally take your podcast anywhere. Gone are the days of connecting a cable to your computer and waiting to download. Today your audience can simply click on the app, pick your show and click Play!
Plus, your audience is just like everyone else…they want access to specific, specialized content that speaks directly to them. Combine the above factors with the relative ease of podcast production, and you have a platform that is extremely author friendly.
The audience for podcasting is enormous, and there are no signs this growth is going to slow down anytime soon. Apple reports a staggering 1 billion plus (yes, you read that right) subscriptions to podcasts on its iTunes platform.
Plus, with apps like Stitcher Radio, Apple's Car Play and Google Play going into cars the last quarter of 2014 and into 2015, the audience for podcasts is poised for exponential growth. These in-car apps will enable people to dial up a podcast as easily as a traditional radio station.
The other huge advantage for authors is your ability to build a trusted, intimate, almost personal relationship with your listeners. Since most people listen to podcasts through ear buds, you are literally "in the heads of your listeners," and they will almost instantly perceive you as an expert and come to know, like and trust you much more quickly than with nearly any other media you can employ.
Sounds good, right? So how can you actually use your podcast to promote your non-fiction book? Let's look at a couple of successful case studies.
When Chris Ducker was planning the launch of his book Virtual Freedom: How to Work with Virtual Staff to Buy More Time, Become More Productive and Build Your Dream Business, in addition to the usual promotional methods, he turned to podcasting to get in front of an audience to which he otherwise would not have had access.
Chris batch recorded a couple of dozen short ten-minute episodes, all based around his book, and he included a call to action. His podcast, which he describes as a "nano" podcast, is self-contained and is limited to just 25 episodes. This podcast is still getting traffic and brings continued attention to Chris's book as well as his business.
And similar to the great advice Nina Amir gives on blogging your book, you can also do what Grammar Girl (aka Mignon Fogarty) did and use the material from your podcast as content for your book. In fact, Mignon credits podcasting for her New York Times Bestseller status! Plus, she details how Scott Sigler leveraged podcasting his book into a five-figure deal with Crown Publishing.
Other authors, like Michael Hyatt of the This Is Your Life podcast and Dan Miller of 48 Days, use their podcasts as a platform to build their audiences and establish their authority and expertise.
But what if you are finished or nearly finished with your book and you don't want to take the time to learn how to podcast?
Simple. Approach podcast hosts who have your target audience and ask to be a guest. Hosts are always looking for quality guests, and having a new book that would be of interest to their audience is the perfect reason to contact them.
If you already have a sizeable audience of your own, you may be able to get a guest spot on a well-known podcaster's show. Just go to the website associated with their podcast and look for contact or guest information. But if you don't have much of an audience, don't despair.
There are plenty of up and coming podcast hosts who would love to have you as a guest. Plus, podcast episodes are much more "evergreen" than blog posts. As new subscribers to a podcast come in, they are likely to download and listen to the entire back catalog of shows and get exposed to you and your book.
Look in the iTunes podcast New and Noteworthy section to see a list of podcasts that have made it into one of these coveted spots. iTunes gives new and noteworthy podcasts eight weeks to be featured here, and this section is a great way to find podcasts that will fit as a perfect promotional platform for your book. Plus, you can search in New and Noteworthy by category, from Arts and Business to TV, Technology and Film, to find the exact podcasts that would be perfect for you and your book.
You can be certain that any podcaster who has his or her show make it into New and Noteworthy is committed to growing their podcast, and many of these podcast hosts could become very valuable partners for you.
2015 is going to be a stellar year for podcast growth. There is no better time for authors to get on board with this platform to build a loyal, engaged audience who will be thrilled to buy your book.
About the Author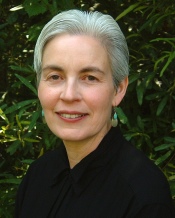 Dr. Ellen Britt is an award-winning Online Marketing Strategist, Mastermind expert, Amazon best-selling author, Master interviewer and host of the Pink Coattails podcast. Ellen has produced and hosted more than a dozen telesummits and has interviewed some of today's most well-known and respected names in marketing and self-development. She is also the co-founder of The Future of Ink, the authority site for online entrepreneurs who are looking for information about digital publishing. Sample her Pink Coattails podcast at http://www.pinkcoattails.com.
Copyright: dolgachov / 123RF Stock Photo