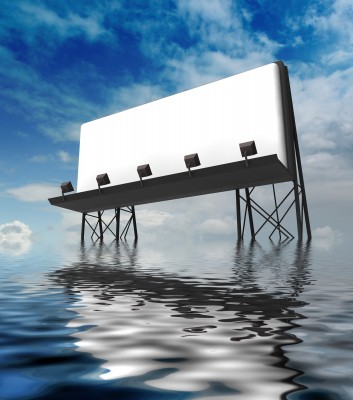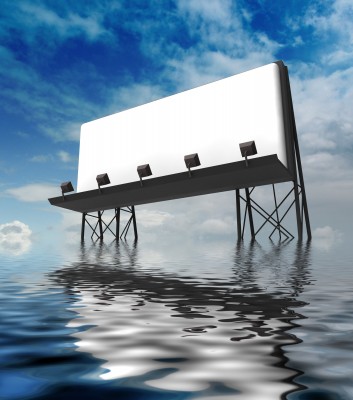 Most aspiring authors think they know exactly what their book is about and why someone would want to read it, which means buy it. In truth, they often don't. Typically, they have just a general idea.
When I work at conferences as a book doctor reviewing or critiquing manuscripts and proposals, I often ask writers to tell me about their books. It takes most writers at least three to five minutes to explain to me what their book is about. Novelists will offer me great detail about their main character and even about secondary characters, possibly even describing many of the plot twists and turns but fail to give me a succinct description of the story or character arc. Nonfiction writers will go into great detail about what their book is "about" but never explain the all-important "What's In It For Me" (WIIFM)—the actual benefits to the reader—or the unique aspect that sets their angle on this subject apart from other books already on the market. I may never get an indication of what market they are actually targeting either.
Can You Tell Someone What Your Book is Really About?
In all these cases, this means the writers don't really know what their books will be or are about. They know the subject or content that will be in the book, but they haven't honed their subject, or the angle of that subject, or thought about what makes their book unique carefully enough to be able to articulate it. They don't know why someone would want to read their book or who would want to buy it. They haven't gotten so familiar with their subject matter and their angle on that subject that they can tell me in under a minute the gist of what I need to know to understand what their book is about—and if I would want to purchase it.
That's a problem. Some of these writers who sit across from me plan to pitch their books to agents or to acquisitions editors while at these conferences. They may have three or five minutes total to do so in a "speed-dating-with-agents" session and to conduct a follow-up conversation about their book. Yet, they don't know what their books are about!
And the reason why is simple: They haven't clarified or sharpened their subject or story into a book pitch. Without honing an idea to a pithy and compelling sentence, known as an elevator speech, they don't have a good way to communicate their book idea as a sound business proposition or a book that benefits the lives of potential readers. And that's what agents and acquisitions editors need to hear to "buy into" a book idea and what potential readers need to hear to take a book to the register.
Why an Overview is an Essential Part of Your Book's Business Plan
In Step#2 of the Author Training process, Know Exactly What Your Book's About and Why Someone Would Want to Read (Buy) It, you train yourself to get clear about your subject or story so you can pitch it to agents, editors and readers. You accumulate the information necessary for the "Overview" section of a book proposal, including a pitch, while you evaluate if you know what you are writing about and if you can pin-point the benefits your readers will get from reading your book.  You train yourself to write and speak about your book from a promotional (i.e. business) perspective as you justify the existence of your proposed book.
The Overview is the first thing an agent or acquisitions editor reads in a book proposal. It sells your book, and it sells you. It's a business document—a summary of your book idea and your business plan for making that idea something concrete. This consists of all the other parts of a proposal, or, for the purposes of this training, the information accrued by completing each step of the Author Training Process.
Part of your training to become an author involves learning to speak and write about your book so people "get it" and get it fast. You will need a short, pithy, pointed pitch many times and in many different circumstances—not just at conferences but also when you pitch the media, provide a book description on Amazon (or for other book distributors), write guest blog posts or articles, create press releases, or tell the person sitting next to you on an airplane about your book (and sell them a copy).
While your pitch will be short–maybe as short as 50 words, the Overview requires that in only 250-500 words you answer the questions, "Why this book, and why you?" You might also answer the question, "Why now?"  It's up to you to clearly communicate to—or rather convince—agents and editors that you have a saleable idea and that you can carry out that idea—write the manuscript—and help make the published book successful—promote it.
Writing the Overview of a book proposal helps you figure out why people should purchase your book—not just what it is about. That's the WIIFM factor that will send them to the register with your book in hand. You must know the benefits your book provides, and even novels and memoirs offer benefit to readers. Benefits sell books.
Justify the Writing and Publishing of Your Book
As you accumulate information, write and then evaluate your Overview, you begin training yourself in promotion, an important part of the publishing business, as you will discover in Step #9. In this case, however, you are promoting yourself and your idea to agents and acquisitions editors. You could also use this document in a revised format to tell readers about your book, because the copy you produce can often be edited into back-cover copy.
The Overview is the first page of your business plan, and this 1-2 page business document is how you would entice a literary agent, and then a publisher—a venture capital partner for your project—to discuss your project further if you were producing a book proposal and attempting to become traditionally published. If an acquisitions editor gets excited about your idea, your Overview will provide the basic details he or she will use to write a proposal to bring to a weekly editorial board meeting. At that meeting, the editor will attempt to justify the purchase of your book idea and taking you on as a publishing partner. (The rest of the proposal will provide further justification.)
You need to train yourself to evaluate what you have written in this document not only through the eyes of the acquisitions editor, therefore, but through the eyes of everyone on that board—the publisher, the marketing team, the publicist, and the other editors. They all will have to buy into your project and into you. You must learn to discern if your Overview provides justification for the writing and publishing of your book. If you plan to self-publish your book, you must objectively evaluate if your Overview instills confidence in you when you consider investing your own money and time in publishing your book. In this case, you become the editorial board, unless you recruit others to help you with this decision.
Could you justify the writing and publishing of an idea you have for a book? Leave me a comment and let me know…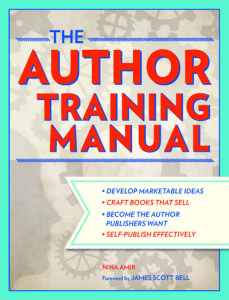 Note: You can read additional blogged draft excerpts from my new book,
The Author Training Manual
(Writer's Digest Books, March 2014) here. Only select pieces from the manuscript, a "working draft," were posted—not the complete manuscript. Read the next post in the The Author Training Manual blogged-book series by clicking here. Purchase the book on Amazon.com, barnesandnoble.com or at Writersdigestshop.com.
Lea

rn how to create a successful book—one that sells to publishers and to readers—by developing an AUTHOR ATTITUDE and writing a BUSINESS PLAN for a MARKETABLE BOOK. Register for the AUTHOR TRAINING 101 Home-Study Course, and go from aspiring to successful published author! This course is based on The Author Training Manual. If you like what you've read here, you'll love the course.
Photo courtesy of learchitecto | 123RF Stock