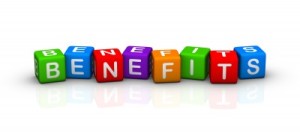 To create a successful book—one that sells to many readers, you must conceive your idea with the "WIIFM Factor" in mind.  The WIIFM factor represents the value you will add to your reader's lives.
In his book Sell Your Book Like Wildfire: The Writer's Guide to Marketing and Publicity, Rob Eagar suggests authors keep in mind the fundamental principle that people purchase books that appeal to their self-interest. "If you miss this fundamental principle, you will fail to create the sparks needed to sell books like wildfire," he writes. He stresses that when potential readers ask you what your book is about, "Actually they are wondering, 'What's in it for me if I buy your book? Is it in my best interest to read what you've written?"
As you write the business plan for your book, concentrate on how to conceive your book with your readers' interests in mind. Once you are clear about what benefits your book will provide to readers, you will need to write and talk about them in a concise manner. Later, you will write your book to fulfill these promises to your readers, but it is here in the Overview that you first clearly conceptualize the benefits in a way that you can easily speak and write about.
To write your Overview, you must answer an essential question: Does my book add value to readers' lives? When a book offers benefit, readers buy it. Otherwise, even if they pick it up and read the back cover, they leave it in the store. To answer this question, you must know what type of benefit you book might offer a reader.
Fiction often simply provides entertainment. The benefit of your novel might be  the fabulous journey on which you will take readers. Or you might  provide them with a window into lives they always wanted to lead, into lives just like theirs but where people find solutions to universal problems or into never-before-imagined worlds.  You might allow them to explore relationships, challenges, places…all from within the pages of your book. Some fiction, like Diana Gabaldon's Outlander series, offers readers a history lesson (and a lesson in Gaelic), along with romance. All of these are benefits. Granted, readers don't necessarily need these things, but they may want them.
Nonfiction offers readers information and service. Through the pages of your book you help readers do or achieve something, solve problems, answer questions, or fulfill desires. The timeless nonfiction bestsellers, like What Color Is Your Parachute?  or How To Win Friends and Influence People, as well as consistently bestselling authors, such as Deepak Chopra, Suzie Orman, Wayne Dyer, and Jack Canfield, use this formula. However, your book doesn't have to be a how-to book to add value to readers' lives. Even memoirs, such as Wild: From Lost to Found on the Pacific Crest Trail by Cheryl Strayed can solve problems and add value.
As you write your Overview, you must find some reader benefits in you book idea, even if that value comes in the form of a belly laugh.  If you find your book does not add value to readers, rethink your concept. If you want to produce a successful book you must be willing to objective and tenaciously rethink and retool your idea until you conceptualize it in a way that offers high value to readers.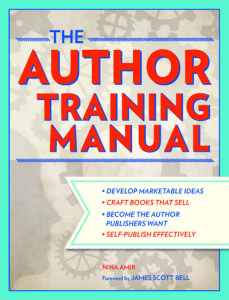 Note: You can read additional blogged draft excerpts from my new book,
The Author Training Manual
(Writer's Digest Books, March 2014) here. Only select pieces from the manuscript, a "working draft," were posted—not the complete manuscript. Read the next post in the The Author Training Manual blogged-book series by clicking here. Purchase the book on Amazon.com, barnesandnoble.com or at Writersdigestshop.com.
Lea

rn how to create a successful book—one that sells to publishers and to readers—by developing an AUTHOR ATTITUDE and writing a BUSINESS PLAN for a MARKETABLE BOOK. Register for the AUTHOR TRAINING 101 Home-Study Course, and go from aspiring to successful published author! This course is based on The Author Training Manual. If you like what you've read here, you'll love the course.
Image credit: almagami / 123RF Stock Photo