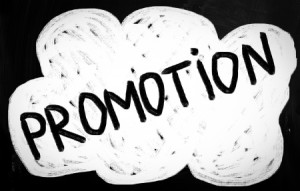 No difference exists between the Promotion section you will create for your business plan and the one you would include in a book proposal. In both cases you tell a publisher—even when you are the publisher—what you will do to promote your book once it is released. The format is simple: At the top of the page write, "The author will:" and follow this with a list of bulleted action items that describe how you will promote your book upon release.
Whether you plan to traditionally publish or to self-publish, a promotion plan is essential. It is your to-do list once your book is published. It is how you will meet your goal of creating a successful book.
What to Include in a Promotion Plan
Your promotion plan includes those things you will do online, such as:
a blog tour
a virtual book tour (blog tour plus podcast and online radio show tour)
an e-mail blast to announce your book release
a video book trailer
online press releases
blogging about your book
free teleseminars based on the book
It also includes a list of those things you will do off-line, such as:
a speaking tour of the top three to five cities that target your market
writing articles for top newspapers and magazines in your target market
using a PR agent to seek out radio and television interviews and book reviews
offering a series of workshops around the nation
speaking at conferences in your target market
How to Target Your Market
Armed with your market research from Step #3, you now can think about how to target your market. Review the market description you produced. How can you target that market from your platform and by using all you now know about building a platform? What do you know about the people in your target market? For instance, where do they hang out online and off? This type of information can lead you to ideas about where you could sell your book in bulk, such as a particular type of specialty store or online forum. It also might give you ideas about conferences at which you might speak or particular radio stations or podcasts you could pitch.
If you know you have a niche market or a specific large market, consider creative ways to reach those readers. Oftentimes you will sell more books in places that are not bookstores.
Now take a look at your competitive analysis, which you created in Step #4. What did you discover about the needs of your potential readers and want that they weren't finding in other books? Apply this information to your promotion plan. You might write a white paper or e-book specific to your new book and give it to those on your mailing list, if they purchase the book. You might offer those on your mailing list or those who subscribe to your blog an excerpt from your book for free; then immediately follow up with a special offer. For instance, if they purchase the book they get another free gift. Brainstorm ways to blog about your book in a manner that gives potential readers what you know they want and need, and leads them ultimately to the purchase of your book. Provide a trail of bread crumbs, if you will, that leads to a "buy" button.
Before entering the marketplace, do some intelligence preparation—similar to what the military does before going into battle. "Spy" on other authors in your category. Find out where they speak, what organizations they belong to, and what activities they participate in online and off. How can you put that intel to use in your plan? Maybe you can arrange speaking gigs at the same places after your book is published, or you can join the same organizations. For example, many organizations will run newsletter articles about members who publish a book or have a success of some sort. Others will let you write an article or a blog post. By thinking ahead (as part of building platform), you can join the organization and make the impending announcement, article, or blog post a bullet point on your promotion plan.
Additionally, you can gather information from top websites in your category. Those of top bloggers and authors in your subject area may provide ideas for workshops, talks, teleseminars, courses, and more. Notice how other authors promote their books.
In addition, you should research specific publications that target your market, and add writing for these magazines or newspapers to your plan.
All of these items can be added to your promotion plan—especially if you can target an activity to a particular community or place that fits within your target market. Every time you can show that your promotional activities actually reach your audience, your promotion plan gets stronger in the eyes of an agent or editor. That means it should get stronger in your eyes as well.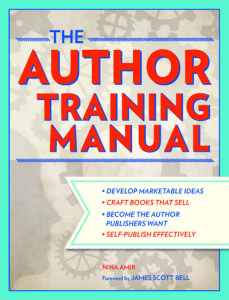 Note: You can read additional blogged draft excerpts from my new book,
The Author Training Manual
(Writer's Digest Books, March 2014) here. Only select pieces from the manuscript, a "working draft," were posted—not the complete manuscript. Purchase the book on Amazon.com, barnesandnoble.com or at Writersdigestshop.com.
Lea

rn how to create a successful book—one that sells to publishers and to readers—by developing an AUTHOR ATTITUDE and writing a BUSINESS PLAN for a MARKETABLE BOOK. Register for the AUTHOR TRAINING 101 Home-Study Course, and go from aspiring to successful published author! This course is based on The Author Training Manual. If you like what you've read here, you'll love the course.
Photo courtesy of krasimiranevenova / 123RF Stock Photo