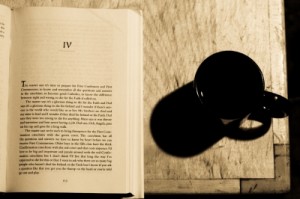 A while back I ran a series here in which I described each section of a nonfiction book proposal. (Find the first post here.) I did not, however, discuss the section called "Chapter Summaries" in detail. I get asked a lot of questions about this section by my clients, especially when helping them with their book proposals, so I thought maybe I should revisit this series and add a post on what I also call  the chapter-by-chapter synopsis.
Indeed, this tedious section really is just that: a synopsis of each and every chapter. And, yes, you need to complete this section even if you have completed your nonfiction manuscript. The reason for this is simple: An agent or an acquisitions editor may not want or have the time to read your whole manuscript as they go through the initial process of deciding if they are interested in your project. Your Chapter Summaries allow them to scan the content of the book and determine if the book is meaty enough, unique enough, flows, makes sense, etc. to attract a publisher. It also allows them to decide if you your proposed book will carry through on what you described  in the Overview and on the promises you made there–both to the publisher and to your readers.
I must admit I really hate writing Chapter Summaries. I have a client who did this part of her nonfiction book proposal first because she said "it scared her"; she's primarily a novelist. This section of a book proposal can feel intimidating both if you've finished the book and if you are just conceptualizing it. In the latter case, when you finish, you'll really know what you're book is about.
The worst chapter summaries are those that simply say, "In this chapter readers will…" The best ones are creative and give the reader a sense of the chapter's content as well as what the author's voice sounds like. You want to try and use active sentences and put some real work into this section.
Your summaries should just be a few paragraphs long; acquisitions editors prefer short over long.
By the way, memoir writers also need Chapter Summaries in their book proposals–even if the memoir is complete. You can propose a memoir without it being finished, although most are actually complete when sent off to an agent or publisher–but not all.
Once you've finished the Chapter Summaries section of the nonfiction book proposal, all you have left to do is attach your sample chapters. That's the last section.
Photo courtesy of Ian Kahn