Today's guest post is written by book publicist Scott Lorenz Scott, president of Westwind Communications.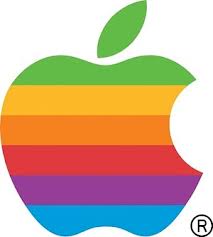 Apple is a category killer in computers, mobile phones, tablets and is playing an increasingly important role in publishing and selling ebooks on iTunes for the iPhone and iPad.  We can all learn a lot from Apple so when their 'Genius Manual' was revealed recently, I found ways the info contained was applicable to authors.
The Genius Bar is the name of Apple's in-store tech support station, which is located in Apple retail stores. The Genius Bar is the one-stop-shop for Apple users who have questions about or are having trouble with their Apple hardware or software. Can't get your iPad to connect to WiFI?  Apple's one-on-one tech support session with a trained Apple Genius can help you fix the problem on the spot or simply better understand a product. Tech support from The Genius Bar is free of charge, but repairs and more in-depth support usually has a fee, unless your Apple product is still under warranty.
Until now, it has been a well-kept secret how Apple employees are trained and what is expected of them. Gizmodo published a portion of Apple's "Genius Training Student Workbook," which sheds light on how to walk, talk, and behave like the perfect Apple Genius.
Authors can take notes from Apple's Genius Training Manual and put them into practice when promoting their work.
According to the Gizmodo article "How To Be a Genius: This Is Apple's Secret Employee Training Manual" by Sam Biddle, "Selling is a science, summed up with five cute letters: (A)pproach, (P)robe, (P)resent, (L)isten, (E)nd." Simply put, you should allow fans and readers alike to open up to you about their literary wants and needs, offer them choices, open lines of communication, and seal the deal with the book of your choice. Keep abreast of what people are posting on your website, social media outlets, and forums that are in keeping with your writing style or genre. You'll be more in tune with what people want to read and you can start a dialogue with them. Reply to their comment or mention them on Twitter. This open dialogue will draw more people to your website and earn you more publicity. Once you suggest your latest book for them to read, you will have opened the door for a new fan and a new string of publicity for yourself.
Apple Geniuses "strive to inspire" so you should be doing the same. Inspire people with your work! Especially if you are an author of the self-help or lifestyle genres, you should be inspiring people with the words you write and publish. Publicize how your book has inspired people. Put quotes or stories from readers on your website, blog, and Facebook page. This will help people see that your work stands out and makes an impact on people and their lives.
As an author, you're no stranger to critique or criticism. So there is bound to be, or more likely has already been, a time when a disgruntled reader expresses their feelings on your work. Not everyone is going to love your work, but you knew that going into writing. So, when someone sends you a negative Tweet, comment, or letter in the mail, have empathy. Do not apologize for anything you've written. Instead, express regret that the person is experiencing a particular emotion. Something along the lines of, "I'm sorry you did not enjoy My Book as much as you were hoping to" or "I'm sorry you felt frustrated with the relationship between Him and Her in My Book" should suffice. You could also encourage the dissatisfied reader to give your work a second shot and suggest another book of yours that you feel is completely different from the piece they did not enjoy. However, tread lightly and be respectful of his or her opinion.
In a Forbes article titled "The Psychological Tricks Behind Apple's Service Secrets," author Sebastian Bailey wrote, "Give fearless feedback. Geniuses are told to engage in 'open dialogue every day' with 'positive intent.' They're encouraged to listen to their colleagues' interactions and give them a friendly piece of advice if they spot something going wrong." As an author, listen to your colleagues when they give advice or constructive criticism about your writing. Also, follow Apple's suggestion and give advice in a polite and friendly manner.
The Apple Genius Training Manual has a section titled "Emotion Portrayed through Nonverbal Gestures" which could come in handy at book signings or speaking engagements. This section of the training manual is broken down into "positive" and "negative" columns, respectively. The manual goes on to explain nonverbal gestures and their meanings. For example, a blank stare is a sign of boredom and a smile indicates openness. So, if you're at a book signing, reading, or other speaking engagement and you notice people staring blankly or crossing their arms, change-up your speech. It's important to keep your audience (and fans!) interested in you and your work. Keep an eye out for nonverbal gestures and keep your audience engaged. If you notice a sea of smiling faces and people nodding, you're on the right track.
According to a CIO Magazine article titled "How Genius Is Your IT?" the Apple Genius Bar is successful because it is organized, personal, and focused. The article explains, "When you show up to a Genius Bar appointment, there is a staff member waiting for you. For the duration of your time there, that staff member is focused only on your problem. They may not be able to fix it, but you see firsthand that they're working on the problem. Also, they generally attempt to educate you on common solutions so you'll be better prepared if you have the issue again in the future." Keep your website, blog, and social media outlets organized. Make sure to have links to your work as well as areas for reviews or comments. Engage with your readers and fans because it will give them a more personal experience. If you're focused on your work and your readers, they will feel a closer connection to both you as an author and your work.
According to Biddle's article, "Negativity is the mortal sin of the Genius." So whatever it is, a bad review, a tough critic, or an argument with your editor, stay positive. As frustrated and wronged as you may feel, fight the urge to take a trip to Negative Town. Take everything in stride and keep your work at the center of it all. Remember that all the criticism and speed bumps are there to help make your book the best it can possibly be.
The Bottom Line: Apple has the world's largest market cap for a reason; they know what they're doing! So, take a few notes from their Apple Genius Training Manual and use them to your advantage when promoting your work and interacting with your readers, you'll be glad you did.
About the Author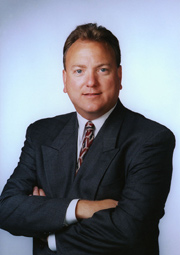 Book publicist Scott Lorenz is President of Westwind Communications, a public relations and marketing firm that has a special knack for working with authors to help them get all the publicity they deserve and more. Lorenz works with bestselling authors and self-published authors promoting all types of books, whether it's their first book or their 15th book. He's handled publicity for books by CEOs, CIA Officers, Navy SEALS, Homemakers, Fitness Gurus, Doctors, Lawyers and Adventurers. His clients have been featured by Good Morning America, FOX & Friends, CNN, ABC News, New York Times, Nightline, The Huffington Post, TIME, PBS, LA Times, USA Today, Washington Post, Woman's World, & Howard Stern to name a few. Learn more about Westwind Communications' book marketing approach at http://www.book-marketing-expert.com  or contact Lorenz at scottlorenz@westwindcos.com or by phone at 734-667-2090. Follow Lorenz on Twitter @aBookPublicist