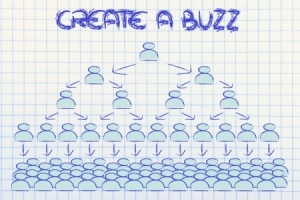 If you are one of the many writers who really doesn't want to have anything to do with online author platform building, don't despair. It's possible to create a built-in readership for your book using social media without hardly lifting a finger.
Let me qualify that statement.
If you really hate social media, object to spending your time on social networks or have some other reason why you don't want to pre-promote or promote yourself and your work online, you can build author platform if you are willing to:
Hire help
Do a minimal amount online
Spend a bit of money
Hire a Social Media Specialist
If you are reluctant to build platform online, the easiest solution is to hire someone to handle your social media for you. Truly, this is the solution.
Although your social media platform will benefit from your involvement, a specialist can build your following much faster than you ever could. Such a person can provide your "feed" with the type of content that is most appropriate and effective. And they love doing this!
Add Your Personal Touch
What a specialist cannot do is give your social media accounts and status updates your special touch. That's where that "minimal amount" of involvement comes in. It's best if you agree to at least reply to your followers' comments, for example. This adds a bit of personal attention to your social media accounts and can make all the difference.
Another option is for you to have a personal blog and to write your own content. Your social media specialist can then make sure this gets shared across your networks. And the blog give you a voice on all your platforms. (Also, blogging is writing…)
Fund Your Social Media Assistance
One aspect of this solution could turn you off: Hiring social media support can prove quite expensive. So how can you afford this type of help?
If you hope to have your nonfiction book traditionally published, you will get an advance—even if it is a small one. Consider that advance your pre-release and post-release book promotion fund. Platform building falls into the pre-promotion category. Pay for this expense now, and then pay yourself back when you receive your advance.
Just be sure you don't spend more than $2,000 to $5,000 on social media help—especially if this is your first book; advances can be quite small especially for first-time authors. If you spend $3,000 or so on your pre-promotion, you may have nothing left over for post-release promotion if you end up with a small advance (or if your advance is your only "promotion fund").
If this strategy doesn't work for you, or if you plan to self-publish, try crowd funding the money with a company like Pubslush.com, which is set up to help writers raise money. You might be able to get support and then afford the help you need to publish successfully.
Copyright: faithie / 123RF Stock Photo