By Michele DeFilippo (@1106Design)
In her
last post
, Michele DeFilippo provided examples of how a book designer can make a book more appealing to readers. Today she gives us some great tips on how to work with a book designer.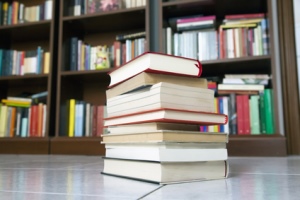 You and your book designer will develop a relationship over the course of designing your book cover and pages. Ensuring a successful outcome requires that this relationship start off on the right foot. When you are looking for a designer, consider the following:
Choose a designer who specializes in books. It's harder for designers who specialize in, for example, brochures and posters, to understand how the elements work together on a book cover and a book page.
Ask for references from the designer, or if you are still searching for a designer, ask your friends and colleagues for a referral.
Ask to see the designer's portfolio. Compare the portfolio to the covers of best sellers on Amazon. Does the designer's work stand up to the best sellers? The portfolio will give you a hint as to what you can expect.
Clarify your expectations upfront. What does the designer need? What does he or she expect from you? What is your budget? How many revisions are included in the cost? What do additional revisions cost, and are they charged by the hour? Tell the designer your deadline, especially if you need books for an event.
Ask if the designer will research bestsellers in your genre and design your cover so that it looks like it belongs and will compete.
Inquire how many concepts are included. There's never just one way to design a book cover. You should be given a choice of cover concepts, but be aware that more concepts = more time = higher cost.
While it's normal to expect a book designer to provide you with sample designs for your project as a first step AFTER hiring the designer, it's bad form to expect these samples for free as a basis for your hiring decision.
Know what you are getting, so that there are no surprises!
Now that you've established a great relationship with a book designer, you must maintain it throughout the project. The last thing you need is to start the search for a designer over again if your relationship breaks down over miscommunication or other issues. Here are some hints about working with a book cover designer (aka, how not to drive each other crazy):
Don't just ask your designer to " convert my Word file into a PDF for the printer."
Your designer won't expect you to provide a mock-up of either your cover or interior, so it's really unnecessary for you to go to the trouble of creating one.
For your cover image, use professionally-photographed images that are properly framed and of the utmost quality. Your book designer is the best person to help you choose a photo that is relevant to your topic and genre.
Establish how soon you can expect to see initial designs. Also, define upfront the expected turnaround on getting your questions answered.
Resist allowing family and friends to weigh in with their opinions. Authors tend to listen to family and friends over the advice of book designers. However, specialists know what book buyers like. Family and friends know what you like, and will tell you whatever you want to hear.
Pay close attention to the sample chapters that your designer will offer, and work together until you're satisfied with the type style, type size and layout. Changing this sample is usually free; making changes to the design after hundreds of pages have already been laid out can quickly become expensive.
Make all your revisions in one pass. It takes many hours to change an entire book multiple times. Consolidate your changes into one or two rounds and you won't have to deal with "sticker shock" later. Along these lines, add several weeks to your prepress schedule for changes. It's stressful for everyone and unfair to your designer to hold to the original deadline when days or weeks of work have been added to the project. If you finish early, you can celebrate.
If you make changes, expect to pay for them. Everyone wants the job to go smoothly. Your designer's written estimate should specify how many hours of revisions are included, and quote an hourly rate for changes beyond that.
Finally, know that a little planning can help everyone involved to produce your book on time and on budget, with publisher and designer alike looking forward to the next one.
About the Author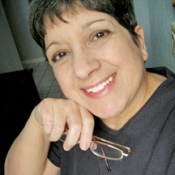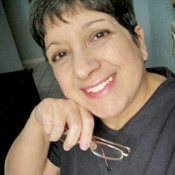 Michele DeFilippo is the owner of 1106 Design, a Phoenix-based company that works with authors, publishers, business pros, coaches, consultants, speakers—anyone who wants a beautiful book, meticulously prepared to industry standards.
For further information, visit http://www.1106design.com.
Isn't It Time You Wrote Your Book?
For the first time, I'm offering my popular webinar and conference session topic How to Write a Short Book FAST! as an online mini-course. If you would like to learn more about the variety of short-book structures you might try, how to write them quickly, how to use them to increase your income, and, in the process, get inspired with numerous ideas for short nonfiction books you could write (and use to become an authorpreneur), join me on October 15 from 12–1:30 p.m. Pacific Time for the first of this course's two parts. Click here to learn more and to register. Space is limited. Reserve your spot!
Photo credit: © Fabio Alcini (Koufax73) / Stockfresh