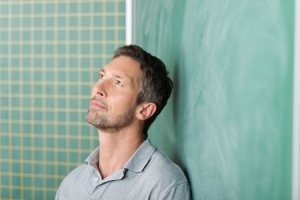 Do you have a book humming in your brain? Do you want to share your knowledge and your experiences with others? Do you believe that if you could find the time to sit down and write, and if you knew how to begin, you would soon have a book that readers would embrace? Do you want to tell your life story?
You are not alone. I get emails almost every day from aspiring writers asking for help in getting started. Please know that you can write your book. Walk into any bookstore, or click on to Amazon, and there's your evidence that writing a book is possible. You can join the ranks of published authors.
Here's your first step: Grab your calendar and designate one hour today and one hour tomorrow for writing. Figure out where you will be when you write – at your desk? At Starbucks? At your kitchen table? Enter the details of time and place in your calendar. Good! You've already started the process.
The idea of writing an exhaustive story about your life may seem overwhelming so do not go there, do not think like that. Instead, decide that you will simply write for one or sometimes two hours each day. Each day you will complete one specific assignment. Breaking a huge task into small components transforms that task into a manageable endeavor.
Start by figuring out what type of memoir you wish to write – coming of age? Romance? Illness narrative? Travel memoir? Religious journey? There are many possibilities. A memoir is not an autobiography which documents the facts of your life from birth until today. A memoir concentrates on only one aspect, or one theme, or one time period of your life.
Next, jot down just a few sentences revealing the highlights of what you will write about. Then, for your next day's assignment write about an incident from your past that elicits deep feelings. Please do not worry about sentence structure or spelling; just write and write. Each day you will write about one incident, one event, or one person that is relevant to your story.
A writing prompt is a phrase that stimulates your memory and prompts you to write about something of significance. Below are some useful prompts that will help you in your daily writing. Answer each question in a way that relates to your particular type of memoir.
Who influenced you in a positive way?
Who was a negative influence?
What was your secret desire?
What do you think of when you think of home?
You may also find it useful to jog your memory by thinking about all the relatives you can recall and ways in which you are similar to or different from each. Next, think about times in your life when you were shocked. What was it about other people's values and habits that disturbed you? Also, think about important decisions you've made. Which decisions worked out well and which did not? Write about the consequences of these decisions.
The way to write a book is to write every day. You can do it. If you need daily guidance know that in my book, How to Write a Memoir in 30 Days, there are thirty assignments and each moves your book along until you are finally ready to go public with it.
Going public means workshopping. To workshop is to bring your work to a group of writers who will read and critique each others' manuscripts. After every workshop meeting you will make some changes to your memoir and then go back again for more editing advice. This is the time when you'll bring your grammatical and structural elements up to speed. Eventually, you'll be ready to publish.
My advice to you is start writing immediately and before you know it you'll see your book on the bookstore shelves. If you need help along the way feel free to contact me at rtemes@aol.com. Good luck!
About the Author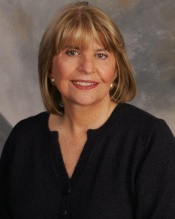 Dr. Roberta Temes is a book doctor, a best-selling author, and a psychotherapist, too. She works with clients via email and phone. To learn more about Dr. Roberta, or to order her books, please go to: www.MemoirClassOnLine.com.
Copyright: racorn / 123RF Stock Photo. Amazon links contain my affiliate code.