WNFIN Challenge/NaNonFiWriMo
Day #8
Post by Nina Amir (@NinaAmir)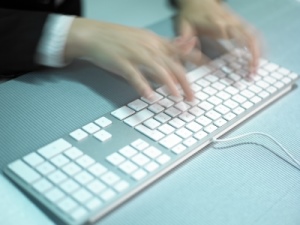 In my work coaching writers, I have discovered a primary reason aspiring authors don't become published authors: the thought of writing and publishing a 150-250 page book, or 35,000 to 50,000 words sends them into overwhelm and feelings of inadequacy. When that happens, they freeze up and don't write a word.
If you plan to take on the challenge of writing a book in a month, and you suffer from the limiting belief that you can't write a long book, you'll struggle through your 30-day writing event. Instead of tackling a long book—or your "big" book project, take the same approach I offer to my clients: Write a short book.
Short books can be anywhere from 16 to 100 pages in length or 2,500 to 30,000 words. That's 10 to 120 manuscript pages in length. I'm not talking about your magnum opus. This is, indeed, a short book, therefore, much less intimidating to produce. Plus, they can be written quickly—in as little as 30 days, sometimes in less time.
The 10 Short Nonfiction Book Structures
I can think of 10 types of short books structures that lend themselves to writing a book in a month, some of which Rochelle Melander also describes in Write-A-Thon: Write Your Book in 26 Days (And Live to Tell About It). You easily can turn these formats into printed books (saddle stitched, spiral bound or perfect bound) or ebooks.
Tip Book A tip book features a list of 10-101 tips. Normally, one tip is highlighted per page, but some tip books offer many per page. In the latter case, the book consists of just one long list of tips. Each tip might be just a sentence long, or you can include a paragraph or two of explanation per tip. This determines how many you include on the page and how long the book becomes.To write a tip book in a month, first, compose a list of tips about something you know a lot about, that you want to teach, or that your potential readers ask you about frequently. This could be 30 tips for playing better golf—and you write 1 tip per day—or 101 tips on how to increase your income in a month—and you write approximately 4 tips per day during your write-a-book-in-a-month challenge.
List Book If you are like most people, you write lists all the time. That means you can write a list book. This book structure consists of a list of 10-101 things your readers need to know on a particular subject. To start, compile the list. Then, write a short, informative essay to go with each item on your list. Or just write a list and publish it. Determine how many items will be on your list, and then calculate how many writing sessions or days you require to write the short book.
Quotation Book Inspirational books based on quotations and a theme can prove a quick easy writing project. Start with an epigraph, a quote at the beginning of your chapter, and then write a short essay to go with it. Or use quotations of your own—or from your own books. This type of book requires research to locate the quotations, but you can compose the rest of the content off the top of your head and share your own expertise, thoughts and experiences.
Rx Book Prescriptive nonfiction can be written in short form using a variety of formats. Provide guidance or direction—a prescription for what ails your readers—on a particular topic. This could be 10 steps for better relationships, or 12 ways to build your business, or a guide to indoor gardening, for example. You could be the expert author, or you can interview experts and include their information. Any how-to subject can be turned into an "Rx" book. Just solve a problem, answer a question or ease someone's pain.To write such a book, jot down the steps, rules or ways—your basic how-to information, and begin writing your advice. Once you know how many steps you have in your "process," you can determine how many writing sessions you need. If you have seven steps or ten ways, you will need seven or ten sessions to write the book (plus two more for an introduction and a conclusion).
Anthology This book structure could require a bit of pre-planning to get contributors on board, unless you have a ton of expert guest blog posts you plan to compile into an anthology. (Then you will just need permission from the contributors.) For an anthology, you solicit content from other experts. You may write a little—an introduction and conclusion and possibly a piece of your own.To produce an anthology, also called a compilation, ask 10-25 experts each to contribute a chapter to your book. (Again, these could be guest blog posts.) All the chapters, or contributions, should relate to one topic; in fact, plan out the content for the book, then ask the appropriate experts to contribute to your book. Give each of them a topic and details on what you expect from them.
One-Concept Book Do you have a "big idea" you'd love to get across to readers or to the world at large—a concept you think would catapult you and your business to success? That idea could be perfect for a short book. To write a one-concept book, introduce your idea, and then explain it in a concise fashion. Explore it further using anecdotes, case studies, reports, research, statistics, and any other evidence, including your own experience. Think of your book as one long chapter broken down into subheadings rather than into multiple chapters. You might include an introduction and a conclusion. It might end up reading like a manifesto or a long article. This makes it even less intimidating to some people. Determine how long you think your one-concept book will be by making a list of the main points you want to make. If you have 10 points to make, you probably need about 12 days to write the book. You need at least one or two days to write the first piece that describes your big idea.
Q & A Book A question and answer book is structured just the way it sounds: Each chapter title is a question, and the content of that chapter provides the answer. To write this type of book, make a list of your potential readers' most common questions. If you have 30 questions, you'll need to answer one per day. If you have fewer questions, obviously, you can take some days off. Add an introductory chapter, but include an extra writing session to finish that as well.
Benefit Book Structured much like a Q & A book, a benefit book discusses the benefits of something, such as a particular diet, a way to exercise or blogging. You could have 5 benefits or 1,001. For each, you write a short essay (or even just a paragraph or two) describing the benefit. To complete a book with 20 benefits, you need just 20 days. If it has an intro and a conclusion, add two more days to your writing schedule.
Problem/Solution Book Similar to the previous two book structures, a problem/solution book revolves around providing solutions to common problems in a particular subject area. If you know your potential readers' most common or pressing questions, write them down. Then set out to answer them as you create your manuscript. If, for example, you have ten questions, you will need ten sessions or days to write up the answers. Again, add on one to three days to compose an introductory chapter, an introduction and a conclusion.
Essay Book An essay book is comprised of a number of your essays on one topic or on related topics. You could, for instance, decide to write a book with 30 essays on motherhood, jogging or gardening. If you write one a day, you'll be done in a month. You might want to add an introduction, of course.
Tips for Writing a Short Book Fast
Here are a few additional tips to keep in mind as you write a short book fast:
To write a short book fast you need to plan out your content. Each one of the structures above allows you to almost "fill in the blanks" with your content ideas.
Work smarter, not harder. Keep your chapters short. Most of the nonfiction book structures mentioned above lend themselves to doing so.
Keep track of your word count. Don't write more than you need—especially when you write a book in a month.
By employing one of these ten short-book structures, you'll write your book fast. In the process, you'll build your confidence for writing that "big" book. Or, you might decide you like writing short books and knock out several a year.
About the Author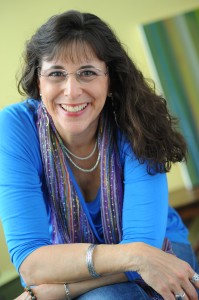 Nina Amir, the bestselling author of How to Blog a Book and The Author Training Manual, is a speaker, a blogger, and an author, book, and blog-to-book coach. Known as the Inspiration to Creation Coach, she helps creative people combine their passion and purpose so they move from idea to inspired action and gain the ability to positively and meaningfully impact the world as writers, bloggers, authorpreneurs, and blogpreneurs. Some of Nina's clients have sold 300,000+ copies of their books, landed deals with major publishing houses and created thriving businesses around their books. She is the founder of National Nonfiction Writing Month, aka the Write Nonfiction in November Challenge, and the Nonfiction Writers' University.
Photo courtesy of adamr | Freedigitalphotos.net. Amazon links contain my affiliate code.