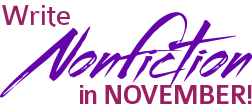 This post is part of the Write Nonfiction in November Challenge (WINFIN), also known as National Nonfiction Writing Month (NaNonFiWriMo). To find out more or participate,
click here
.
Marketing. It's the bane of most writers' existence. But it's also a necessary task if you want to succeed as a nonfiction author. I get it, though. You want to write, not sell. You don't want to feel like the stereotypical used car salesperson. Nor do you want to be perceived as someone who has set up shop (created a website and social media accounts) to constantly push your product (your book) on anyone who ventures onto your physical or virtual lot.
In fact, you don't have to feel or be seen that way. You can market your nonfiction book (and yourself) before and after publication in ways that feel good to you, that are compelling, educational and valuable for your potential readers, and that accomplish the task in ways you find acceptable if not enjoyable.
If you don't know how to accomplish this task, no worries. Today, Penny Sansevieri offers a ton of great advice, tips, and insight into how to market books in a variety of ways. One or more of them will feel good and right for you. And she provides the best promotion strategies available in 2015.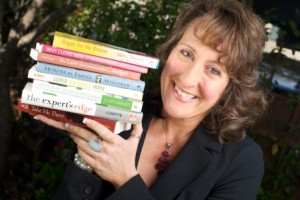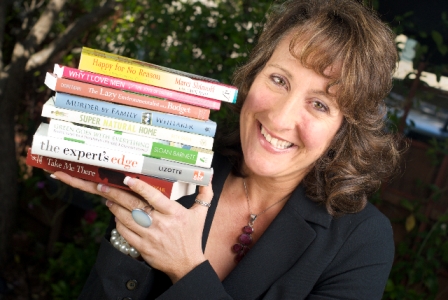 Penny, CEO and founder of Author Marketing Experts, Inc., is a best-selling author and internationally recognized book marketing and media relations expert. Her company is one of the leaders in the publishing industry and has developed some of the most cutting-edge book marketing campaigns. She is the author of five books, including From Book to Bestseller which has been called the "road map to publishing success." AME is the first marketing and publicity firm to use Internet promotion to its full impact through The Virtual Author Tour™, which strategically works with social networking sites, blogs, Twitter, Pinterest, Linkedin, YouTube, and relevant sites to push an author's message into the virtual community and connect with sites related to the book's topic, positioning the author in his or her market. To learn more about Penny's books or promotional services, visit her website at amarketingexpert.com.
Give some of Penny's tips a try. And please leave a comment below and let me know how the techniques worked for you.
Take the Challenge!
To learn more about how to take the WINFIN Challenge and participate in NaNonFiWriMo, click here.
Ready to take the challenge? Click here. When you submit your name and email address, you "register" for the event and gain access to the WNFIN forum.

Hyperlinks to books and resources may contain my affiliate code.