WNFIN Challenge/NaNonFiWriMo
Day #17
Guest post by Holly Brady (@HollyBrady)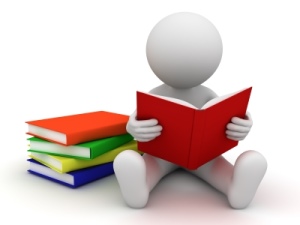 Nonfiction writers are increasingly turning to the world of self-publishing—in part because traditional publishers are so difficult and slow to work with; and in part because self-publishing offers full control over the creative process.
But the world of self-publishing is also tricky to navigate. Here are some of the most common misconceptions I hear from writers who are just starting to experiment with this new publishing model.
"It's self-publishing, so I can do everything myself."
Yes, and you can also operate on your own foot. It's possible—but it's not a good idea.
In truth, you need to bring together a virtual team of professionals who work with you to produce a book that is ready to compete for attention in an overcrowded market—just as they do in the film industry. Your book will need editing, designing, and a plan for distribution and marketing. Some of these tasks you may be able to do yourself—but it's folly to think that you have professional-level skills in all these areas.
"Self-publishing is free."
No, it's not. You'll probably have to pay an editor at some level, because you absolutely need a second pair of eyes before you publish. And unless you have graphic skills, you'll want to pay a designer to create your book cover because people do indeed judge a book by its cover.
Also, while you can upload your files to Kindle or CreateSpace for free, Amazon is going to take a piece of every sale you make.
Before you begin, do a few back-of-the-napkin calculations. What kinds of freelance professionals will you need to help you, and how much will they cost? (See the Editorial Freelancers Association for average freelancers rates.) And how much will you make per book? (To figure your revenue share, check out CreateSpace's royalty calculator and Kindle's royalty info page). From there, you can easily figure how many books you'll need to sell in order to break even. Then the question becomes: Do you—the publisher—think it wise to invest your time and money in you—the writer?
"Self-publishing is all about ebooks."
Well, yes, self-publishing is about all e-books, especially if you're writing a thriller, romance, mystery, or science fiction. But for nonfiction writers, print books are often equally important. These days you can self-publish print books in softcover and hardcover with dust jacket; in black & white and color; with glossy and matte covers. You can produce complex-layout business books, cookbooks, academic texts, photography books, and children's books in many shapes and sizes—all using print-on-demand technologies that pass the printing costs on to the buyer. And you can sell your books through Amazon.
In the end, self-publishing is a misnomer. What you're really doing is artisanal publishing—a new kind of publishing model that puts the writer back in control—for better or worse. The trick is to make your efforts end up for better.
About the Author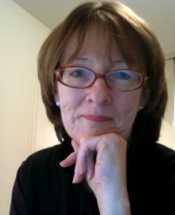 Holly Brady, former director of Stanford Publishing Courses, now works with serious writers who are interested in using new media tools to publish their own books. She also teaches self-publishing workshops through Stanford Continuing Studies. www.hollybrady.com
Photo courtesy of Master isolated images | Freedigitalphotos.net