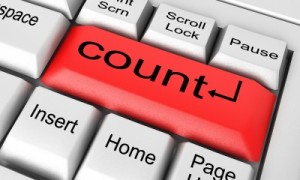 It's handy to know how many pages and words your book might end up having when complete and to use this as a guide for writing your book. This remains true whether you traditionally publish or independently publish your book.
You'll need a word if you plan on approaching a traditional publisher with a nonfiction book. In fact, you'll be required to provide this estimate in a book proposal. If you want to independently publish fiction or nonfiction it's just as important to know this in advance.
An estimate of your page count allows you to gauge the cost of book production, which also is why a publisher wants to know the length of your book. The longer your book, the more expensive it is to produce. A book that costs more to produce must sell more copies before it becomes profitable. As an indie publisher, this is important to consider since it's your money you need to earn back.
Practical and Financial Reasons to Know the Length of Your Book
Sometimes a longer book actually proves more financially feasible than a shorter one. I tend to think readers prefer shorter books; they are busy and enjoy a book that can be read in a shorter time frame, and I figured a shorter book would prove less of a risk for a publisher. For this reason, I kept proposing short books (under 40,000 words) to Writer's Digest Books. However, the shorter books weren't getting approved at the pub board meetings. The consensus amongst the marketing and production team members was that I needed to write at least 50,000 words to make the book financially feasible. Only when I agreed to write a longer book did I receive a contract.  My publisher, Phil Sexton, explained, that the larger physical shelf presence of a longer book gave the sales team more confidence that the book would be seen. Plus, a larger book justifies a larger retail price. You'll want to take these same sort of issues into consideration as you plan to how you will produce your book.
Of course, having an idea of how long your book will be—how long a publisher expects a book to be, how long you (as the publisher) expect it to be—will help you work smarter, not harder. A plan for your word count included in your business plan helps you stick to that plan. You won't write too little or too much. The latter can mean producing more words than necessary and doing a lot of cutting, editing and revising.
The Correct Length of a Book
That said, how long should a book really be? Each manuscript should be long enough to adequately tell its story or provide the information required. Thus, one could say each manuscript should be as long as it needs to be. Tell your story or share your knowledge in as many words as necessary—no more, no less. (More on this topic here.) And if you independently publish, you have the ability to make this decision. If you traditionally publish, you can propose the length of your book, but the publisher has final say.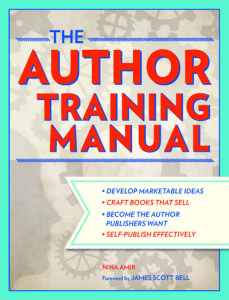 Note: You can read additional blogged draft excerpts from my new book,
The Author Training Manual
(Writer's Digest Books, March 2014) here. Only select pieces from the manuscript, a "working draft," were posted—not the complete manuscript. Read the next post in the The Author Training Manual blogged-book series by clicking here. Purchase the book on Amazon.com, barnesandnoble.com or at Writersdigestshop.com.
Lea

rn how to create a successful book—one that sells to publishers and to readers—by developing an AUTHOR ATTITUDE and writing a BUSINESS PLAN for a MARKETABLE BOOK. Register for the AUTHOR TRAINING 101 Home-Study Course, and go from aspiring to successful published author! This course is based on The Author Training Manual. If you like what you've read here, you'll love the course.
Image credit: icetray / 123RF Stock Photo