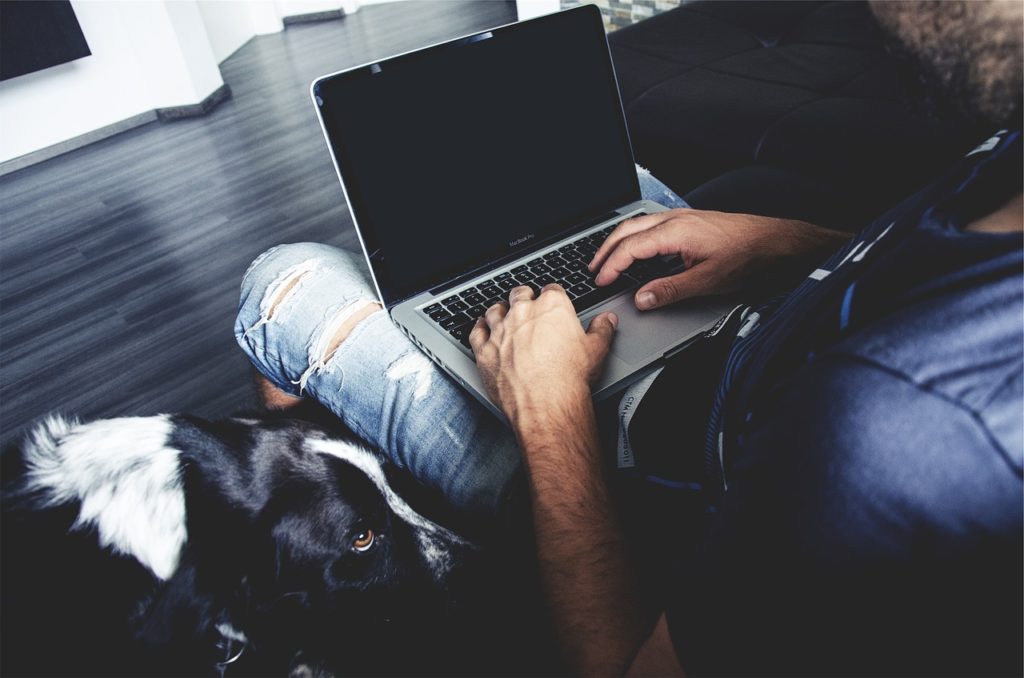 Challenges. Do you have them in your life?
I'm not talking about financial challenges, relationship challenges or even health challenges. I'm also not referring to challenges like not enough time to write, lack of ideas, or feeling stuck.
Those are tough challenges.
Not enough income to pay your bills. A failing marriage. A serous illness. A desire to fulfill your purpose or realize a dream but no way do so.
I'm not talking about any of these types of difficult challenges.
I'm referring to good challenges, the kind that help you stretch and grow, challenges that support you becoming your best self—and the best possible writer and author.
Do you have any of those types of challenges in your life?
For instance, have you decided to take the Write Nonfiction in November (WNFIN) Challenge? Will you write a book in 30 days.
You might be wondering, Who would want to add that stress to his life?
Lots of people would! A challenge like WNFIN, also known as National Nonfiction Writing Month (NaNonFiWriMo), helps you grow into the person—the writer—you want to be.
Such a challenge, while difficult, helps you become your best self.
Life's Unexpected Challenges
Now, life's challenges, like the tough ones I mentioned—health, relationship, and financial "struggles"—can force you to grow and change, too.
As the saying goes, "What doesn't kill you makes you stronger."
And most people would prefer a life free of challenges—of any type.
I disagree.
If you had a life free of challenges, you would stay just as you are and just where you are.
But more often than not, we don't consciously choose the challenges that come into our lives. And the ones that appear are unwanted.
Chosen Challenges
That's why you need to consciously choose your challenges. Choose ones that feel like a stretch, but that help you become your best self or achieve the goals you've set for yourself.
You see, if you didn't have any challenges in your life, you wouldn't fulfill even a fraction of your potential.
When you avoid challenge, you choose to stick with what feels safe and comfortable. Why? Because what feels safe and comfortable allows you to stay safe and comfortable. You can then avoid anything that feels difficult, and you have no need rise up to the occasion.
Why do runners (and even non-runners) decide to run marathons? To challenge themselves. They want to level up, change and grow.
Why do writers take a 30-day challenge? For the same reasons and to achieve a new level of skill and productivity as well as to master their mind and habits.
The Benefits of Taking a Challenge
Succeeding at a challenge helps you develop confidence, courage and tenacity. That success builds your self-esteem and the positive I-can-do-it mindset you need.
And taking a challenge provides a way to become accountable to yourself. You do something because you want to and to prove to yourself you have the ability…that you can succeed. That's why I made WNFIN a personal challenge. It's not a contest that you win (like that other November writing challenge, which I won't name).
WNFIN is between you and you. It's about your desire to become a writer and author. It's about your dream of fulfilling your purpose and potential as a writer and a person.
And it's about creating a writing habit and becoming productive. The challenge teaches you how to churn out work on demand.
Push Yourself
I realize, though, that sometimes it's hard to stretch and challenge yourself. It's difficult to change and become a better version of yourself. That's why so many people hire coaches. They need someone else to challenge and push them to the next level. They need someone to help them think bigger, find other options and move toward positivity and productivity.
Are you pushing yourself to grow into the nonfiction writer you want to become? If not, you might need a book coach, author coach or high-performance coach.
Or you might need a challenge!
A challenge can be just the push you need to help you level up. Think of it like a goal you strive to reach. And the goal has a short-term deadline.
For November, choose a project you want to start and finish whatever length—as long as the project feels like a stretch. That's a good goal for the month-long event.
Then accomplish the goal in 30 days. Start and finish a work of nonfiction in a month.
Ready to Stretch?
Decide. Will you add a challenge to your life? Will you stretch and grow as a writer and a person?
If so, take the WNFIN Challenge. Go to writenonfictioninnovember.com and find out how to register and participate.
Then, on November 1, begin working on a project you've wanted to complete, one you feel passionate about. Or choose a smaller work that will give you confidence in your ability to write and produce a valuable piece of writing in a short amount of time.
Challenge Yourself Regularly
Don't stop after November, though. Apply the same habits to every other month or quarter of the year.
That's right… Extend the challenge over 12months! Start and finish 12 or 4 writing projects between now and next November.
See the WNFIN Challenge as training for the rest of your writing career. If you can start and finish a work of nonfiction in November, you can do it any time you choose.
In this way, you'll grow into a prolific and productive writer. That's how you develop a career as nonfiction writer.
Start stretching and growing. Take the WNFIN Challenge.
Photo courtesy of Unsplash / Pixabay.com