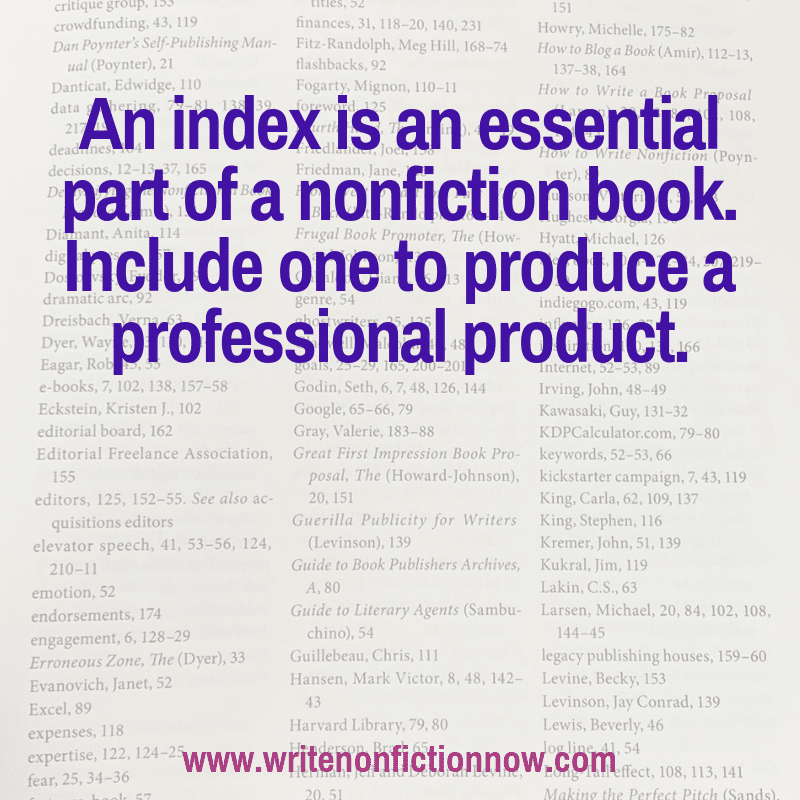 Have you ever used the index at the back of a nonfiction book? Helpful, right? It's a great way to find what you are looking for in a full-length hardcover or paperback book. But do you need an index…or is your table of contents enough…in your self-published ebook or paperback? That's what Jay Artale (@BirdsOAFpress), a digital nomad and full-time writer and blogger, discusses today.
Imagine visiting a website without a search bar option. How would you find what you're looking for? Nobody has the time or patience to manually scroll through pages of articles on a quest to find the information they need.
Now imagine writing a nonfiction book without an index? How will your readers navigate the information you've written? How can they track down the solutions and answers they're seeking?
You might be thinking the table of contents takes care of that problem. It does to some extent, but readers of nonfiction often need more.
The Difference between a Table of Contents and an Index
Plus, there's a difference between a table of contents and an index. The chart below compares the two.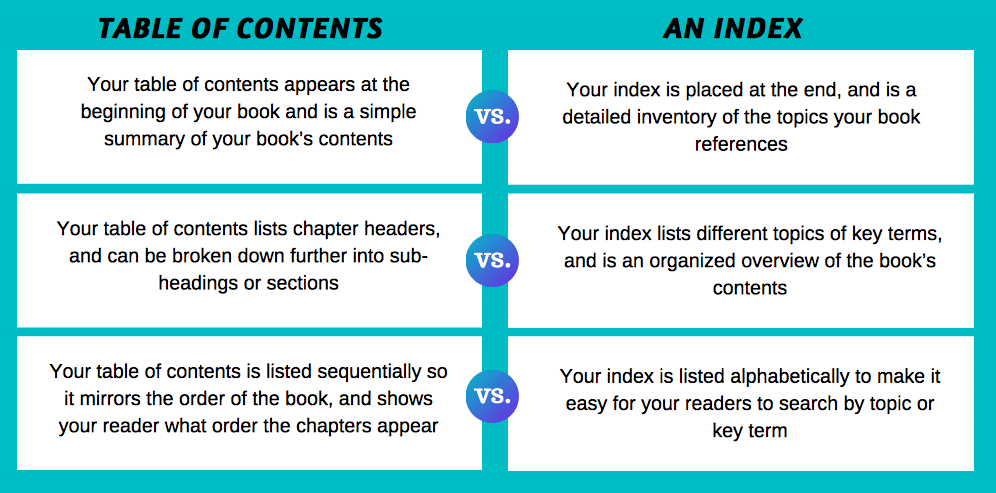 A Table of Contents in Your Ebook, Paperback and Hardcover Book
No matter whether you're publishing an ebook, paperback or hardcover version, your book should include a table of contents. Most ebook formatting software programs will automatically generate a table of contents based on your chapter headings.
When writing about an in-depth nonfiction topic, you also should consider including sub-headings in your table of contents to help your readers navigate a complex subject.
If you format your ebook in Microsoft Word, you'll need to use the correct heading format for the conversion software to identify the headings you want to be listed in your Table of Content.
An Index in Your Ebook
Readers can define the ebook's settings (e.g., font size, font style, line height, and margin width), so there's no way to attach a page number to an index listing. The content's location will vary based on the reader's settings. The newer technology of ePUB3 formatting allows ebook indexes to link to a specific book location no matter how the reader has adjusted their settings. But since we're a long way off from every ereader being able to read this new ebook format and every publisher from creating books using ePUB3, you have a couple of options.
If you're only releasing your nonfiction book as an ebook, then it's not essential to go to the time and expense of creating an index. Readers can type a word into the search box to navigate the ebook's content.
But if you're creating an index for your paperback, you may as well include the "dead" version of your index in your ebook. This non-hyperlinked index includes the indexed topics but no links to the page location.
You may wonder about the usefulness of a dead index, but if your nonfiction book uses a lot of industry terms or hard to spell terminology, the dead index will at least help the reader to get the correct spelling for the words they're typing into the search box.
An Index in Your Paperback
Nonfiction books without an index are my pet peeve. It seems to be a growing trend in self-published books to skip creating an index, but it's an essential part of a nonfiction book.
An index can include terms, names, events, and even your book's primary themes. A quality index also directs a reader to related cross-referenced words and will indicate the primary place a subject is discussed vs. secondary mentions of the same topic. You also can break your content down into headings and sub-headings to make it easier for the reader to see the content structure.
Can You Index Your Own Book?
Based on the book's content, indexing it can be a complex and time-consuming task. There's software available to help authors index their own books, but indexing is an art.
I've tried using a couple of different options and settled on PDF Index Generator to create indexes for my nonfiction books, but this software program isn't for the faint of heart. Although it has some automated functions, nothing works better than a manually created index supplemented by the software to compile the page references.
Professional Standards
If you're going to index your own book, then you need to familiarize yourself with indexing industry standards before attempting to create your own index. If that approach doesn't appeal to you, there are multiple national societies of indexers you can use to find an indexer in your niche.
Indexing is an essential part of creating a professional product, and if you're self-publishing a nonfiction book, you owe it to your readers to include an index.
Have you tried to index your own nonfiction book? Share your indexing experience below. And be sure to share this post if you found it useful.
About the Author
Jay Art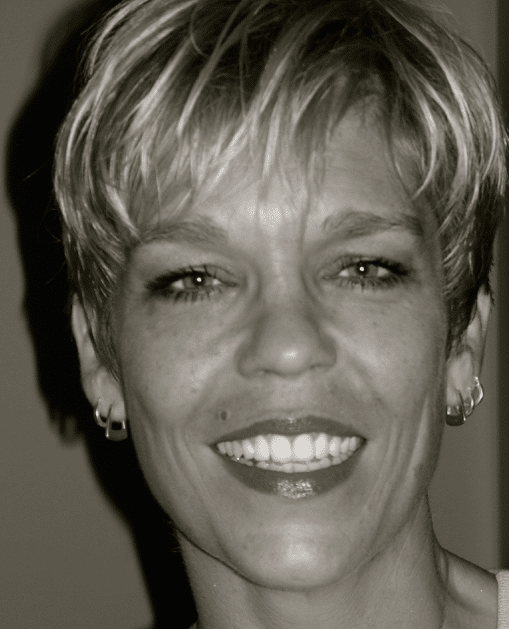 ale abandoned her corporate career to become a digital nomad and full-time writer. She's an avid blogger and a nonfiction author helping travel writers and travel bloggers achieve their self-publishing goals. Join her at Birds of a Feather Press where she shares tips, advice, and inspiration to writers with an independent spirit.