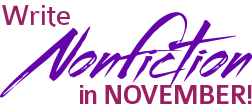 This post is part of the Write Nonfiction in November Challenge (WINFIN), also known as National Nonfiction Writing Month (NaNonFiWriMo). To find out more or participate,
click here
.
Although this site focuses on writing nonfiction, the blog does not offer tips on the craft of writing nonfiction. You can find posts about how to write articles and essays, nonfiction book proposal and business plans and, of course, nonfiction books, but the closest thing to craft advice you'll find are posts on editing your work. Each year, however, I have started off the WNFIN Challenge with a post on creativity, because I believe creativity lies at the foundation of the craft.
Without creativity, you struggle to write even your first sentence. Not only that, your sentences don't flow but instead struggle out as awkward and jumbled semblances of prose.
That begs the question, "How do I become creative?" Or "How do I increase my creativity?" For the nonfiction writer, an even more interesting question is: "How can I write about nonfiction in a creative manner?"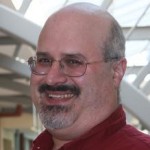 To answer these questions, I interviewed Dr. James C. Kaufman, professor of educational psychology at the University of Connecticut. An internationally recognized leader in the field of creativity, he is the author/editor of more than 26 books, including Creativity 101 and the Cambridge Handbook of Creativity. James is the president of American Psychological Association's Division 10, which is devoted to creativity and aesthetics. He is the founding co-editor of Psychology of Popular Media Culture and co-founded Psychology of Aesthetics, Creativity, and the Arts, both published by APA. He has won numerous awards, including the Torrance Award from the National Association for Gifted Children, the Berlyne and Farnsworth Awards from APA, and Mensa's research award.
I'm sure you want to boost your creativity level. Watch this video and apply what James suggests. You will increase your creativity and find your writing flows more easily during the WNFIN Challenge and beyond.
Please leave a comment below and tell us about the results you achieved when you applied the techniques offered in this video.
Take the Challenge!
To learn more about how to take the WINFIN Challenge and participate in NaNonFiWriMo, click here.
Are you ready to take the challenge? If so, click here. When you submit your name and email address, you "register" for the event and gain access to the WNFIN forum.

Hyperlinks to books and resources may contain my affiliate code.