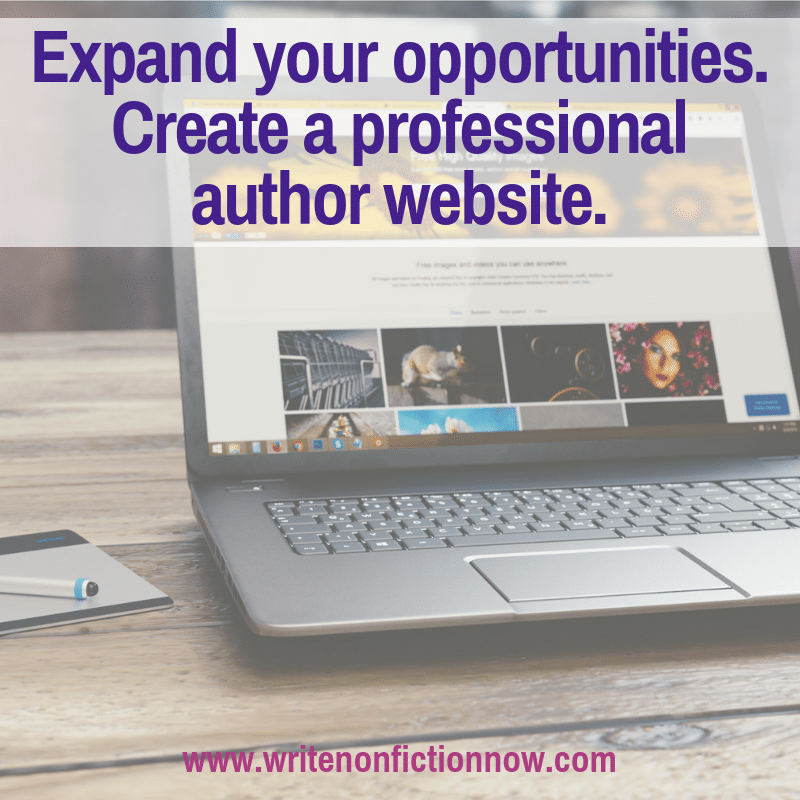 Every aspiring nonfiction author needs a website. Even if you only plan to write for publications or you want to self-publish your work, you need a "home—or storefront—in cyberspace." And you want that website to represent your work in a professional light as well as help you sell your skills and work. Although
I've written extensively about websites and blogging
, today
Emmanuel Nataf
(
@EmmanuelNataf
), co-founder of Reedsy, provides his view, which dovetails mine, on nonfiction author websites—why they are important and how to create one that will help you and your book succeed.
For nonfiction writers, a personal website is vital. This author and business home in cyberspace conveys that you're a credible figure, reinforces your author brand, and establishes a hub where you can communicate with your readers.
Nine times out of ten, however, an author's web presence looks like an afterthought…because it was.
Every writer knows they need to have a website before their book is released, but very few of them know what their site actually needs to do or include. Let's run through five things that your nonfiction author professional website needs to achieve to help you and your book succeed.
1.  
Consistent Branding
Authors need to understand that their name is a brand. In the 80s, when the Stephen King brand was at its strongest, his name appeared on every one of his books with the same font. If you go to Dan Brown's website today, the colors and typefaces used reflect the branding of his most current book.
Every author should be thinking about branding and how to carry out a brand on a website. Even if it just means using the same fonts and colors as the book you're promoting, you should be looking to marry the branding of your site and your product. And if you're a writer of a series, whether it's a sci-fi saga or a collection of instructional books, aim for a visual and tonal consistency between your books and your website.
Remember: just as a character name in a novel makes the character, your own name might be your most effective marketing tool.
2. Links To Buy Your Book
Your website should include purchase links for your books. This sounds really basic, but you wouldn't believe how many authors forget to give people an easy way to buy their books.

At the very least, include buttons that say "Buy now on Amazon," "Buy now at Barnes & Noble," and "Buy now at Apple Books," so you can funnel each visitor to their retailer of choice.
If you want to make it even easier for your readers, set up a universal link on Book2Read. When a prospective buyer clicks on this link, they'll automatically be taken to the online store that they usually use. It's free, easy to set up — and you can use it almost anywhere you might want to include a call-to-action.
3. A Sign-Up Form For Your Mailing List
Book marketing is pretty sophisticated these days. Facebook advertising and targeted promotions can help an author reach new readers. But when it comes to actually selling books, there's still nothing that works as well as a good old-fashioned mailing list…or emailing list.
For instance, let's say that you've successfully boosted your website traffic. Congrats! But if someone lands on your website and doesn't join your mailing list, the chances are that you've lost that lead forever.
However, what if you convinced that person—and lots more people—to sign up for your mailing list when they arrive on your home page? (Pro-tip: You can entice folks to subscribe by featuring a lead magnet, or something of value that you offer for free in exchange for an email address.) Then you can shoot off a letter (meaning an email) every time you have something new to sell.
4. Regularly Updated Content
You may have created a blog on your site, but that won't do you or anyone else any good unless you actually update it regularly. Having a website and a mailing list gives you an opportunity to regularly connect with your readers (and potentially other online influencers), but you have to seize it.
To do so, publish blog posts on a schedule, and stick to it! Be consistent, and publish often.
If you don't know what to write about, consider these ideas: You could write about your upcoming book, share your thoughts on other books, or create video about your life as a writer. Your posts can be about anything, as long as the content is valuable to your readers.
If you regularly provide your readers with content they like, the next time you have something to sell them, they'll be right there…ready to buy it on Day 1.
5. A Responsive Design
"What is this? A website for ants?" as Derek Zoolander might say. A lot of users will visit your site from a phone, so make sure the site is responsive.
This means it automatically optimizes for each device. Whether you're using services like Squarespace and Wix or if you've hired a professional web designer to create a WordPress site for you, make sure people can read your site without a magnifying glass.
Ultimately, an author website is what you make of it. But unless it has all five of these elements covered, it's merely going to be an example of your untapped potential. If you're an author looking to get your foot on the bestsellers chart, can you really afford to have a website that looks unprofessional? I doubt it.
Does your website include these elements? Tell me in a comment below…and share the link to your site.
About the Author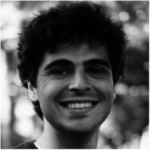 Emmanuel Nataf is the founder and CEO of Reedsy, a marketplace that connects authors and publishers with the world's best editors, designers, and marketers. Emmanuel dedicates most of his time to building Reedsy's product and is interested in how technology can transform cultural industries.