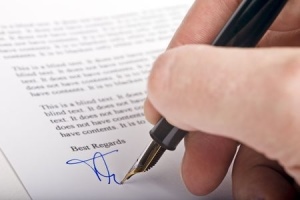 If you want a traditional publishing contract for your nonfiction book, one of the first steps you must take to realize this goal involves writing a query letter. This communication pitches your book to literary agents and to acquisitions editors at publishing houses. If your letter is compelling and proves your book is marketable, these publishing professionals will next ask you to send a book proposal. From there, you'll either receive an offer of agency representation or a book contract.
You can approach small, and even some mid-sized, publishing houses on your own. This is called sending in un-agented submissions. Once you have a literary agent, he or she will submit a query letter, and later a book proposal, for you; these are called agented submissions. The agent will use your query letter, or a revised version of that letter.
I don't want to focus on how to write a query letter for a nonfiction book in this prompt. I've written about that many times before here on this blog. To learn more about how to write a query letter for a nonfiction book, you can read these posts:
This post is about finding agents to query and then sending that letter out. If you don't take these actions, you may never realize your goal of becoming traditionally published.
It's important to choose your agent carefully. You'll have ample time once you get an offer for representation to decide which agent is the right one for you. First, you must create a list of agents and submit to them. That's where this week's prompt comes in.
Nonfiction Writing Prompt #33: Research Agents and Submit a Query Letter
To complete this nonfiction writing prompt, research potential literary agents you feel are appropriate for your book (and for you), and submit your nonfiction book query letter to them.
To begin, determine the category in which your book will be placed once published. You should already know this if you've planned out your book and written your proposal. If you don't know, check this list: BISAC Subject Headings
Agents typically represent books in different genres and categories. You write nonfiction, and you, therefore, need to find an agent who represents nonfiction. If, for example, your nonfiction is religious or spiritual in nature, you need an agent who represents such work; not all agents do. In other words, you must discover what subjects the agent likes or is willing to represent. Knowing your book's category will help in case the agent lists categories as descriptors of the books he or she prefers to take on.
Publishers Marketplace lists more than 2,000 agents.To find the right agent for you, research then using:
You also can find agents by searching on the Association of Authors' Representatives site or on Agenquery.com.
Whatever information you can't find in these resources usually can be located on agents' websites along with their submission guidelines.
Choose agents who not only say they represent the type of book you have written but who are member of the Association of Authors' Representatives. And don't contact anyone who charges upfront fees to read your material.
Once you have your list of 10 to 20 agents, it's time to start sending out that query letter. Here are seven tips to help submit successfully.
1. Use a multiple-submission process. Even if an agent specifies that he or she doesn't accept multiple submissions, you should make this practice part of your submission process. You can choose to submit to these agents or not. It's hard enough to find an agent with an unsolicited query. Increase your odds by querying several at a time. Some agents get 4,000 queries or more per year. They may only respond to about 200 with a request for a proposal. Only 10 or 15 might be offered a contract. Yet, many deals come out of slush piles, which consist of unagented query letters.
2. Don't do the same thing and expect different results. If your query letter isn't winning you an agency contract, it's time to edit, rethink, retool. That's why many agents don't send out proposals in bulk. A simultaneous submission may mean you lose the chance to submit a different–better–query to additional agents after you discover what you had originally prepared  didn't work with the first two or three (or 10 or 15) to which you sent it. So, while taking the advice in #1 above, consider sending small amounts out initially (two to five queries) to see what results you achieve. This affords you the chance to rework it if what you have been doing doesn't achieve the result you desire.
3. Keep your query to one page. Many query letters can't hold an agent's attention for more than a paragraph. Keep the letter short and to the point. Hold the majority of the information for the proposal. Realize that agents spend 10-20 seconds on your query deciding whether they want to follow up with you. Make sure those 10 seconds are used effectively. Make it easy for the agent to contact you.
4. Make it easy. Provide your contact information. If you met the agent or editor at a conference or event, say so in the first paragraph. If you can find a personal tie in to the agent, mention it as well as any connection to books they have published previously. Make it easy to say, "Send me more."
5. Educate yourself. Know how to write a good query letter. Know how to describe the genre of your book and the category where it would be placed in a store. Understand how traditional publishing works.
6. Don't over promise or exaggerate. Always be authentic and honest. Don't say you can get a foreword from someone famous when you aren't sure you can or 10 testimonials from celebrities when you don't know any of them. Don't say your book is the only one or the first or the best or that Oprah will be calling you. Just prove you have a marketable book.
7. Check your work. Hire an editor or a proofreader, or at the very least have someone read over your letter (and your proposal) before you submit to agents. A letter filled with typos won't get you very far or make good impression. And spell the agent's name correctly.
If you've done all of this, you're ready to submit!
Have you chosen an agent, submitted a query or found an agent? Tell me about your experience.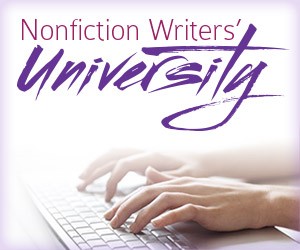 For more information on how to create nonfiction book ideas that are marketable and that support your writing goals, join the NFWU. When you do, you'll receive this month's Nonfiction Writers' University (NFWU) homework assignment, which contains more exercises and information on this topic. Plus, you'll have access to the growing archive of past homework assignments and NFWU event recordings as well as some introductory gifts worth more than the membership! Members also get additional bonuses during the year.
Next NFWU event: FREE teleseminar on 8/20 at 5 pm PT: Finding Creativity in Planning with Nina Amir. Register here. (No membership required.)
To find out more about or to join the NFWU at the low introductory rate or with a buy-on-get-one-free yearly membership offer, click here. (Hurry…the introductory rate ends 8/31/14).
How to Craft a Proposal for a Book that Sells
A 6-week course on how to write a
business plan for a successful book

Learn how to write a book proposal that convinces agents and acquisitions editors your book is a viable product and that you make a good business partner so they are eager to work with you and to help bring your book to market. Also, discover how to use the "proposal process" as a creative one that helps you produce a book that will sell to a publisher and to readers upon release. Find out how developing a proposal can help you craft a successful career as an author as well as a success book no matter what type of book you write or how you decide to publish.
Receive more information and register by clicking on the button below.
Space is limited.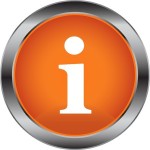 Copyright: peterm / 123RF Stock Photo